750 Gold Stamp
A 750 gold stamp generally indicates gold with a 750 hallmark. The 75 percent purity of the metal is revealed by the 750 gold stamp, which also informs us that 25% of it is made up of another metal(s).
One of the internationally recognized fineness codes is 750 gold. In parts per thousand, the purity of an alloy is expressed as fineness. 'Carat' is a term for purity. Gold carat indicates how much gold there is in an alloy in 24 part increments.
The purity of 999.9 percent, or 24 carat, is almost pure gold. 18 carats is the fineness indicated by a 750 gold stamp. The term "carat" does not specify whether other metals are mixed in with the gold. Learn more about why jewelers use alloyed gold alloys.
750 Gold Marking
The hallmark will be a gold 750 symbol, which is a trustworthy indicator of the precious metal content in gold jewelry. This is significant because two apparently identical gold rings with different amounts of gold can have significantly varying prices.
The UK Hallmarking Act (1973) mandates that all gold items weighing more than 1 gram be hallmarked. To ensure that hallmarks are applied independently and by a reputable body, certification must be carried out by recognized assay offices.
Traditionally, a four-punch control mark was used. The maker or sponsor mark, the assay office mark, the date stamp, and the precious metal or fineness stamp were among these. The date was taken away from the compulsory markings under the 1973 Hallmarking Act. Only the assay office, manufacturer, and fineness were maintained as standard marks since this action.
Because it's so light, 750 fineness or 18-carat gold is less popular for jewelry than harder 375 or 9-carat gold. Although simple designs such as solid wedding rings are more durable than intricate ones, 750 gold is utilized more in basic patterns since they are less prone to be damaged.
How To Find Markings
Gold markings are frequently hidden from view. This is to avoid altering the attractiveness of any particular piece of jewelry. The interior circle of a ring may be found with gold markings. Gold markings are etched into the clasps of a chain or bracelet. Earring posts have markings on them.
It's not always straightforward to spot markings, especially if they're tiny. As a result, you may need to employ magnifying glass. Some pieces of jewelry lack markings. This is typical for resized goods.
Note: Alternative markings should be investigated. Something engraved with the letters "G.P" is gold-plated. Similarly, jewelry marked "G.F" is gold-filled, which simply implies it has a thicker layer of silver-plating over the metal.
In certain situations, the name of a nation follows the inscription. For example, "750 Italy". This indicates the gold object's country of origin.
Colors Of 750 Gold
Gold is available in three different colors: yellow, white, and rose. 750 pink gold is a lighter version of rose gold that is rarely seen. A wide range of other hues are also possible; among them are green, grey, purple, blue, and black.
The most popular hue is yellow gold, which is often referred to as "gold." It's made up of gold, silver, copper, and possibly zinc. Because yellow gold is combined with silver, another noble metal, it is extremely hypoallergenic — unlikely to cause an allergic reaction. This also contributes to its tarnish resistance.
White gold has a similar color to silver or platinum. It is an amalgamation of gold, silver, platinum, or palladium. Nickel and zinc may also be used in the mix. White gold is scratch-resistant and extremely durable as a result of the high hardness of platinum or palladium. Furthermore, white gold jewelry is generally rhodium-plated to give it a pure white sheen.
The copper in the hue of "rose gold" gives it a reddish tinge, although small amounts of silver may also be included. The low cost of copper and silver makes them a more affordable choice overall.
How Much Is 750 Gold Worth?
A reliable gold buyer should be knowledgeable about 750 gold and offer a very high price for such high-graded gold. We recommend that you exercise extreme caution because many purchasers will attempt to buy your jewelry for less than it's worth. Avoid the common mistake of getting scammed by learning how to check your scrap gold for purity. To ensure you don't get swindled, acquire as much information as possible about the value of your gold before selling it and make a preliminary evaluation at home. The calculation is simple, so you won't lose much money. Some buyers will try to obtain your gold for as little as 50% of its real worth. roller pays 90-95 percent of the stock market value for your gold, which is far greater than the majority of purchasers are prepared to pay.
750 is the most popular gold alloy, but it loses value quickly when compared to other options. Excluding branded jewelry and precious gemstone and diamond jewelry, which you may expect to be paid a lot more for, 750 is priced per weight. A reputable buyer will take your object and provide an offer that is virtually identical to the current gold value. reDollar.com will pay you 90% of the material price, which is thought to be the maximum attainable rate.
Advantages Of 750 Gold
750 gold has several important benefits, making it one of the most widely used gold varieties. It features relatively high purity and is far more durable than higher karat forms. So it should look lovely and won't easily dent.
This kind of gold is also more pleasant for people who are allergic to lower gold purity jewelry. Lower-grade varieties of gold, such as 417, include more alloys that may irritate individuals with certain skin problems.
Disadvantages Of 750 Gold
Since 750 gold is made up of 25% other metals so although this makes it more long-lasting, it will not be having quite the look or shine that the higher karat varieties have.
Important Additional Information About 750 Gold
Although the purity of gold on a stamp is stated as 750, it can contain additional metals. Other metals are added to pure gold depending on the color, including silver, copper, cadmium, zinc, and tin. It's all about personal preference (color) and the required durability for chains or bracelets, which must be more durable than brooches. Pure gold has a malleable character, which is why it is so rare in jewelry manufacturing. Only Asia and the Middle East allow countries to make fine, pure gold jewelry with a purity of 999, 998, or 995.
To know more about How Much Do Pawn Shops Pay For Bikes click here.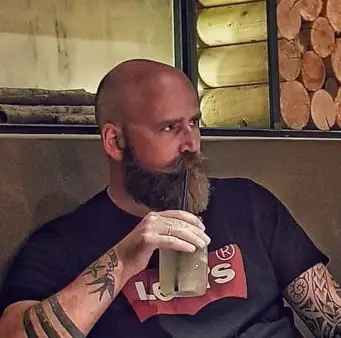 Thomas Boseman is the author of Pawnbroking.com. A pawn shop owner by day, blog writer by night. When not writing, he enjoys exploring the outdoors with his dog, Roman. Thomas received his bachelor of arts in film from the University of Arizona. A Brooklyn native, Thomas is a lover of filmmaking, motorcycle, and coffee.