Do you have any idea what distinguishes a silver flatware set from a vintage silver one? Unfortunately, many people believe that the words "antique" and "vintage" are synonymous. The value of your antique silverware is only as high as the buyer believes it to be. It's not, and the difference between the two might be a significant amount of money. You should understand how antique differs from vintage before you sell your silver flatware.
Silver is not homogeneous. It's tempting to believe that every silver is comparable to the naked eye. However, experts understand there are big distinctions between various sorts of silver. Sterling silver, for example, is not as fine silver since it is an alloy containing numerous elements. Furthermore, antique and vintage silver differ significantly in appearance. Here in this article, you will go through those distinctions and why they're crucial for collectors to understand.
What Does Antique And Vintage Silverware Mean?
While there is no legal definition, many people use a similar scale to assess flatware. It's not antique or vintage if it was produced after 1950 because it's contemporary flatware. Vintage refers to dishes and other silver tableware that is older than 1950, but not significantly before 1900. If you're trying to sell genuine antique silver flatware, it must have been manufactured before 1900.
Obviously, the older the flatware is, the more valuable it is. An antique set of silver cutlery dating from the 1850s is more valuable than a vintage one from the 1920s. Of course, it all depends on the condition and whether you have the complete set. Older silver, on average, sells for a higher price.
One way that antique silver flatware purchasers attempt to persuade individuals who aren't collectors that their silverware isn't old enough to be classified as antique is by claiming it isn't old enough. This is mostly because there is no established date by which flatware becomes ancient. It may also be determined by the flatware manufacturer, the nation it was produced in, and other factors.
What Is The Difference Between Age?
The age of antique silver is different from that of vintage silver. A piece should be around 100 years old to be termed antique silver. Antiques would include items made in the nineteenth century and twentieth century. The term "antique silver" refers to jewelry that is less than 50 years old. Antique silver items are more valuable. The older an item is, the more amount it's worth, just like with other collectibles. There are conditions attached. In case the owners ever need to sell their property, they must maintain it in mint condition. For instance, if you have an antique silver, you should take excellent care of it to exchange it down the road.
The Differences In Practicality
Vintage silver is ideal for those seeking more useable silver goods. If you're looking for something more practical, it is the way to go. As antique silver is old, it's less likely to be seen or paraded about. In truth, many antique silver collectors store their valuables in separate containers to prevent harm. Antique silver objects are meant to be appreciated. Vintage silver, on the other hand, is more useful for individuals who enjoy showing off or using their silver possessions. As vintage silver is older than contemporary silver, it is less prone to shatter than antique silver.
Vintage silver and Antique silver are both beautiful and have their own set of perks. However, if you want to return the goods in the future, antique silver is the best alternative for you. You'll make money when you sell your stuff if you maintain it in excellent condition. Choose whatsoever you decide, but keep in mind that silver must be treated carefully.
Vintage Sterling Silver And Silverplate Tableware
For more than a century, sterling silver has been the symbol of higher-middle-class prosperity. The lure of silver's luster was irresistible to the upper-middle class, who began investing in bars. Brides recorded their favorite patterns and started collecting place settings, trays, tea sets, olive forks, meat and fish servers, cake servers, a variety of tableware and sugar cube tongs, and flatware in the mid-20th century.
A number of different sets of silverware were available, ranging from three to eight. The plates had designated locations for each size. For every course at the time of a meal, the diner changed forks. Each plate was flanked by dinner forks, salad forks, and dessert forks. Cheese and vegetable cutters, lunch components, and kid-friendly utensils were all created especially for these meals.
Difference Between Fine Siler And Sterling Silver
Although silver-plated goods will frequently be less expensive than pure silver ones, they are still more costly than silver-plated items. Sterling and fine silver, on the other hand, will retain their value over time while silver plate does not. An item that is pure silver or sterling silver will be lighter in weight than something of the same size made of plated silver. Pure or Sterling silver is less dense than other less expensive metals that are used to make plated silver items. On any item of sterling silver, you'll usually see the number 925 somewhere on the piece. They may also be labeled "Sterling." Look for the engraved letters FS or numbers 99.9 engrossed on the item if you're shopping for fine silver.
Is Old Silverware Is Pure Silver
Silverware may be found at yard sales and flea markets. The critical question to ask is whether the silverware you're considering is genuine silver. Sterling silver, what most people think of when they hear the term "pure silver." It is composed of 92.5 percent silver and 7.5 percent other metals or alloy, according to the purity of the material used to make it. 100% pure silver will be too delicate to use, so sterling silver utensils wouldn't exist. It's made of a metal alloy that makes it sturdy and useful. You need to verify the silverware that you have picked up from a flea market is genuine sterling rather than simply low-cost plated flatware.
Have a look at the mark on the silverware, such as a crest, crown, or lion. If Sterling silver is from countries other than the United States then it has a different marking in place of 925 or STERLING. The markings may be tiny and difficult to detect, particularly if the item is old. A maker's mark is a good indication that it is pure silver, particularly if its black tarnish rubs off on a polishing cloth and it does not attract a magnet.
To know more about Most Valuable Antique Silverware re click here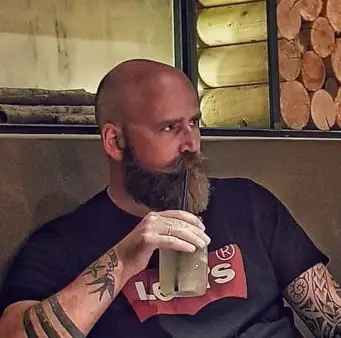 Thomas Boseman is the author of Pawnbroking.com. A pawn shop owner by day, blog writer by night. When not writing, he enjoys exploring the outdoors with his dog, Roman. Thomas received his bachelor of arts in film from the University of Arizona. A Brooklyn native, Thomas is a lover of filmmaking, motorcycle, and coffee.