Many Americans enjoy cycling as a fun leisure activity. It's a great way to exercise, a convenient method of transportation, and a fun pastime for everyone from toddlers to grandparents. More than two dozen bike rental shops dot the city, with a large number of cyclists using them. The city has more than 200 miles of bike lanes and is home to an active cycling community. Every year, the Philadelphia International Cycling Classic welcomes pro cyclists for a 12.3-mile circuit that starts and finishes at the Manayunk Wall. Let us know more about pawn shop bikes.
With so many distinct terrains in the metropolis, you'll discover bicycles available in a range of designs and pricing ranges. Overall, the price tag varies depending on how you intend to use it – they may cost as little as $50 and as much as $10,000.
Road Bikes: The most popular type of bike suited for paved roads and highly used for competitive cycling.
Mountain Bikes: Mountain bikes, unlike road bicycles, have a sturdier frame, larger wheels, and tires, and more gears that make riding on difficult terrains like mountains or beaches easy.
BMX Bikes: These off-road sports bikes are typically utilized for racing and stunts. BMX bicycles are often customized to a high degree.
Modified Bikes: Many people upgrade their bikes, such as by adding unique handlebars and upgrading the tires. If these changes are popular with the general public, they might raise the bike's value by 10%. If the modifications are made to more individual tastes and do not appeal to the general public, the bike's value may drop by 10%.
If your bicycle is in excellent condition, you can anticipate receiving
$100-$300 for a road bike.
$200-$450 for a mountain bike.
$20-$50 for a BMX bike.
Bicycles are often subject to theft or vandalism, and most pawnshops will not buy or sell them during the winter months because storing a bike with a low chance of repair costs money. During the winter, you may expect to receive 10-15% less for your bicycle than you would if you sold it in the spring and summer.
Your bike will be examined for flaws, mechanical problems, damage, and its overall condition when you bring it to a pawn shop. You may anticipate receiving 40-60% of the bike's original value.
Pawning Your Bike
Pawnshops which buy bicycles are more likely to pay a higher price for popular bike brands such as Trek, Haro, Schwinn, Diamondback, or Mongoose. In reality, bigger bikes are more costly than smaller ones, however, depending hugely on the type, size may not be a significant factor. When pricing a bicycle, we consider a variety of factors.
The bike condition is something to consider. We prefer bikes with a high level of quality since they should be used by anyone who wishes to acquire one from us. If you want to resell your bike, it's a good idea to have bicycle maintenance for rusted or broken chains, damaged or dirty frames,  peeling paint, loose handlebars, scratches, and other flaws. A properly maintained bike is considered to be more valuable. All components must be in working order and safe to use.
Even if your bike is in excellent working order, give it a thorough cleaning and polishing. It may make a considerable difference in impressing our shop owner. You may also submit a photograph or call the shop before bringing your bike in; the shop may also provide you with an estimate for the bicycle. This can assist you in doing some research before making a decision and determining how much you may pawn a bicycle for.
It's a good idea to register the bike's identification number, which can be used to verify ownership of the product. This also helps prevent stolen bikes from being pawned.
Is It Possible For A Pawn Shop To Accept My Bike?
Minor concerns such as the handlebars needing to be retaped or seat issues are permissible at pawn shops. However, if the bike simply won't function, pawn shops are unlikely to deal with you unless it's a higher-end model.
How Do You Determine The Price Of A Used Bike?
The amount you'll get for your bike will be less than its original purchase price if it has been in use for more than a year. Subtract out the depreciation cost from the bike's original purchase price. The result is how much the bike is worth. For example, if a three-year-old bicycle was used in step 3, then it would be worth $200.
How Much Would A Pawn Shop Pay For Your Bike?
The amount that pawnshops will pay for your branded bikes: – 
| | | |
| --- | --- | --- |
| Bike Brand | Min. Pawn Value | Avg. Pawn Value |
| Trek | $30 | $127.50 |
| Cannondale | $75 | $131.25 |
| Schwinn | $1 | $17.00 |
| Genesis | $30 | $30.00 |
What Is The Worth Of A Bike?
The worth of the used bike.
| | |
| --- | --- |
| Bicycle | Sold Price |
| 2016 Moots Routt 45 | $3,500 |
| 1980's Schwinn Paramount | $1,200 |
| Trek Excel | $600 |
| Specialized Tricross Cyclocross | $300 |
Frequently Asked Questions
Is It Better To Pawn Or Sell?
Because pawnbrokers are less concerned about reselling the item, they are willing to take on a lesser degree of risk. If you have a sum of money that you don't mind losing and don't want to be responsible for repaying a loan, selling may be a better option. You'll have the money you require right now.
What Types Of Items Sell Best At A Pawn Shop?
Here are some of the most frequent items that pawnshops purchase: You can almost always pawn jewelry, gold, timepieces, coins, and precious metals. Firearms. Electronics goods are also a popular item to pawn. Laptops/laptops. Smartphones. Sports equipment such as bicycles and motorcycles. Tools and yard equipment are other things commonly sold at pawnshops. Musical instruments are another popular item to sell at a pawnshop.
How Can I Use My Bike To Make Money?
You can simply post an advertisement for your old bike on the website if you want to sell it. If you're searching for a used bike, all you have to do is go through the website and choose the best one.
To know more about easy ways to clean silver jewelry at home click here.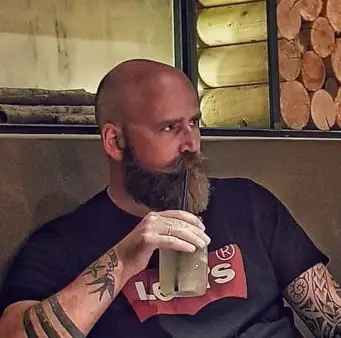 Thomas Boseman is the author of Pawnbroking.com. A pawn shop owner by day, blog writer by night. When not writing, he enjoys exploring the outdoors with his dog, Roman. Thomas received his bachelor of arts in film from the University of Arizona. A Brooklyn native, Thomas is a lover of filmmaking, motorcycle, and coffee.