Undoubtedly, the iPhone 8 series is one of the best and the last one launched with a home button. After iPhone 8, all the models have a flat-screen with no home button. This makes it a special series.
The average price for iPhone 8 from a pawn shop is around $180. In addition, the iPhone 8 Plus sells for around $250. However, this is not a fixed price, and many things can affect the value you can get from a pawn shop.
If you want to know more about how much pawn shops pay for iPhone 8, keep reading.
How Much Do Pawn Shops Pay for iPhone 8?
Pawn shops pay about $170 for iPhone 8 and $230 for iPhone 8 plus without damage or dents. If the iPhone is slightly damaged, you will get around $150 for it. However, many other factors affect the value your iPhone 8 can get from a pawn shop.
| | |
| --- | --- |
| iPhone 11 Model | Average Pawn Value |
| 11 | $350 |
| 11 Pro | $450 |
| 11 Pro Max | $600 |
| X | $300 |
| XR | $320 |
| XS | $360 |
| 8 | $170 |
| 8 Plus | $230 |
| 7 | $200 |
| 7 Plus | $300 |
Many people think that pawn shops don't buy smartphones, but that is where they are wrong. It is one of the best places to sell used phones. However, make sure to be aware of some measures that you should take before selling your phone.
What To Do Before Selling iPhone 8 To a Pawn Shop?
Nowadays, a phone is a man's best friend. But unfortunately, it contains all confidential data and information. Therefore, if you are looking to sell your iPhone 8 at a pawn shop, there are some measures that you should take.
Here is a list to make it easier for you to understand:
Always create a backup to save all the essential data and save it all on your laptop
Factory reset your iPhone 8 and set it up as a new phone without adding any iCloud credential
Get to know the market value of the iPhone 8 before going to a pawn shop to ensure you aren't offered a very low price.
Always have your photo ID with you.
Can You Trade iPhone 8 At A Pawn Shop?
Yes, some pawn shops let you trade old iPhones with something else you want. However, it is not as easy as it sounds. There is a process that you have to go through.
The pawn shop will first value your iPhone 8 and confirm if you are willing to sell it. Then it is on you to choose something falling in a similar price range; however, if you want something higher, you would require paying the difference.
However, not all pawn shops allow trade with smartphones. Therefore, make sure to visit the pawn shop willing to do it.
Comparison Of Selling Value Of Used iPhone 8 At Online Places
A used iPhone 8 can be sold for around $170, and 8 plus goes for about $200 on eBay. However, if you have the box and all the original accessories, then the value will increase.
On the other hand, for iPhone 8, you can sell them for around $200 and $310 on Amazon. Selling things on Amazon always goes for a bit higher value. That is why to try selling on Amazon; it may take some time to sell but will get you the value you were looking for.
| | | |
| --- | --- | --- |
| iPhone 8 Variant | Online Site | Value |
| iPhone 8 | eBay | $170 |
| iPhone 8 plus | eBay | $200 |
| iPhone 8 | Amazon | $200 |
| iPhone 8 plus | Amazon | $310 |
This table will help you glance at the value you can get for iPhone 8 at two of the top online sites.
How Do Pawn Shops Determine Prices On iPhone 8?
Pawn shops are one of the best places to sell old used phones. Yes, sometimes a pawn shop may quote you a lower price than the market price of your phone, but there are many factors that pawn shops use to determine the price of your phone.
Therefore, it is important to understand these factors as it will also help you know if the value will be lower or higher. Here are some ways a pawn shop determines the price of your iPhone 8.
The first thing is a complete body check and ensuring no dent, scratch, or damage is visible.
The screen is tested and ensured that it is original and works smoothly
Then comes the camera test, making sure that there is no fault in both the cameras
The fingerprint sensor and home button working properly is a plus point
If it is 8 plus, then 3D touch will also be tested
Speaker test
Battery health level check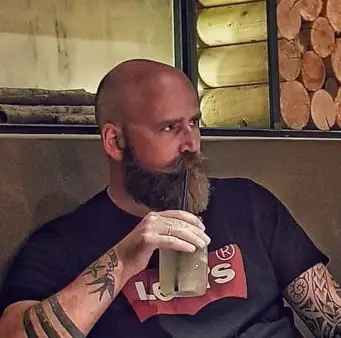 Thomas Boseman is the author of Pawnbroking.com. A pawn shop owner by day, blog writer by night. When not writing, he enjoys exploring the outdoors with his dog, Roman. Thomas received his bachelor of arts in film from the University of Arizona. A Brooklyn native, Thomas is a lover of filmmaking, motorcycle, and coffee.