Electronics, such as computers and phones, are among the most requested items by pawn shops. Even more than a diamond ring, your laptop is desired by pawnshops. If you're looking to sell your laptop, it's a good idea to get an estimate of what they'll pay for it. This means they will offer you a high price for your laptop. Keep in mind that they want newer versions and better functioning models.
With a little bit of electrical maintenance, your old laptop may be worth much more than you think. Laptop prices range from $1 to $1100 and higher based on the condition, brand, and level of quality.
The worth of your laptop mainly depends on:
Brand: The brand of your laptop has a significant impact on its price. It will also differ based on the model you own. Older laptops don't command as much money these days, but if it's still in excellent working order, you should be able to get a fair price for them. 
Laptop condition: If you discover dents, scratches, marks, bubbles, or any other form of damage on your laptop, the price has most likely dropped considerably. But don't worry, it might still be worth something. However, if your computer won't start, you may wish to sell it for scrap metal, which isn't much money but is preferable to nothing. 
Pawning Vs Selling Your Laptop
Even though you can pawn and sell items at a pawn shop, there is a distinction between the two. When you pawn a laptop, you are giving it as security for a loan to the pawnshop. This loan amount is equivalent to your laptop that has been appraised by the pawnbroker.
The loan must be paid back by a certain date that you and the pawnbroker set. When you repay your loan by the agreed-upon date, you should anticipate receiving your laptop back.
It's simple to sell a laptop at a pawn shop. The computer is evaluated and you either accept their offer to purchase it outright for that amount or decline it. You have bargaining power, but keep in mind that pawnbrokers monitor the current pricing of electronic goods regularly.
Pawnshops are in the business of reselling goods, so they must be able to turn a profit by reselling your laptop. It's simpler for them to buy it from you than to offer you a loan. If you sell it to them, you will get more money than if you pawn your laptop.
Tips For Pawning Your Laptop
You may always take your computer to a pawn shop. If you want to get the most money when you pawn or sell it, however, you should follow these suggestions to make the best offer and obtain the highest payout.
Remove Personal Data
Remove all of your computer's data before you go to a local pawn shop. You may also need to do a factory reset, which will be determined by your gadget. The next owner should be able to sell and utilize your device right away.
When it comes to pawning a laptop, it's especially crucial to address data security. Why? Because many individuals prefer to pawn their belongings for fast cash since this is the quickest method to get same-day money. With this sort of fast buy option accessible, it's easy to overlook the importance of data security.
Remember The Details Of Your Laptop
Knowing the technical details of your laptop or tablet can help you get the best cash offer. You'll learn a lot more about the resale prospects of your goods by researching them. Details to be remembered should possibly be Brand name, model number, processor type, hard drive size, RAM, etc.
Clean Your Laptop Before Pawning
A dirty laptop or tablet computer is a big warning sign for pawnshops. The product will likely have problems if a customer brings one in that appears to be ignored. To clean your laptop, use a dry cloth or rag to wipe off dust, debris, and crumbs. Check the screen for smudges and fingerprints, as well as any external ports for dust and grime. Learn how to clean your laptop from here.
Create Back-Up
Before you sell your laptop, make sure that all of your information is transferred to a new device. All of your data will have to be erased from it. This procedure will vary based on the type of computer you have. If you like having a tangible copy of your data, an external hard drive is a good option. These things are only meant to store information on them.
Research About Pawnshop
It will not matter whether you have a Samsung Galaxy Tab or Apple MacBook Air in excellent condition – not all shops are equipped to handle them. Some people choose not to deal with used electronics at all. Dents and scratches from heavy usage, as well as possible viruses, might be one cause. Additionally, the battery strength could have been reduced – making the laptop less mobile-friendly – which would lower its value.
Is It Possible To Sell Your Laptop At A Pawn Shop?
Pawnshops don't "sell" computers; instead, they buy and resell them. Pawnshops are a reselling company, therefore they need to be able to profitably sell your laptop. It is simpler for them to purchase it from you than to give you a loan. If you pawn your laptop, you will make less money than if you sell it to them.
Is It Possible To Pawn A Laptop Without The Charger?
Do not take your laptop to the pawnshop with a dead battery and no charger. To establish the greatest possible price for your laptop, you need to make a favorable impression on the pawnbroker.
Is It Acceptable To Buy A Laptop From A Pawn Shop?
Computers, laptops, and tablets are complex devices that can have a variety of faults. The pawn shop will inspect to see if the computer is functioning, but they won't be able to tell you much about how well it works until they get it into their hands. Either you may be able to save a lot of money on a PC, or the risk of purchasing a lemon is quite high.
To know more about repairing jewelry click here.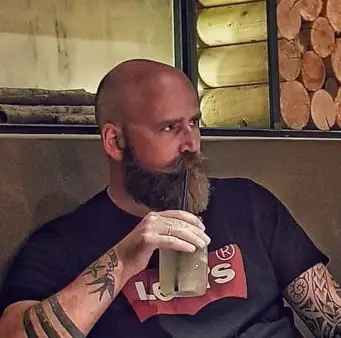 Thomas Boseman is the author of Pawnbroking.com. A pawn shop owner by day, blog writer by night. When not writing, he enjoys exploring the outdoors with his dog, Roman. Thomas received his bachelor of arts in film from the University of Arizona. A Brooklyn native, Thomas is a lover of filmmaking, motorcycle, and coffee.