There are many ways to sell your valuable jewelry. However, the top thing you must do is get the item appraised.
This will allow you to sell the piece at the right price. It will also improve your credibility in front of the buyers.
If you want to know more about how much an appraisal would cost, you're in the right place. Here's a complete guide to help.
Related: How Much Does It Cost To Get Art Appraised?
How Much Should A Jewelry Appraisal Cost?
The price of a jewelry appraisal can be anywhere between $50 to $150 per hour. Typically, the general average starting cost is $75 to $100. Some people charge a flat rate for every piece, while others charge you by the hour.
Many factors affect the cost of a jewelry appraisal because the process can be tough. It also depends on the expert's skills and whether their business is new or old.
Older appraisers have been working for years and charge higher because of the experience. So the rate mainly depends on the person whose service you are seeking.
You will be paying for many things, so understanding them will help you get the best value for money.
What Are You Paying For?
The primary thing you will be paying for is the market worth of your valuable jewelry. An appraiser will give you a certificate of authenticity with the right worth. So you can sell the item easily with proof of price.
You will also be paying for the skills of the expert. Appraisers with better attention to detail and high demand charge more.
A full appraisal includes a comprehensive report with the method that allows the appraiser to determine the item's price. It will also include valid reasoning to help things make sense.
This report is the general thing you will be paying for. However, the overall money will be for the precious time the expert will spend researching your jewelry piece.
The expert should also explain the report to you in detail and alert you of any issues with the piece. You will be paying for skills, their time, a report, and a complete explanation.
Besides that, some other factors also affect the appraisal price. They will help you understand whether the expert fits your budget.
Factors That Impact The Appraisal Price
The primary factor impacting appraisal price is the time it will take to appraise the piece. The number of items you are getting appraised also affects the overall flat or per-hour rate.
Here are the top factors that affect the appraisal price:
Number Of Items
It is no secret that the number of items will affect the overall time for an appraisal. Appraising a single ring is less time-consuming than appraising an entire jewelry collection.
This is why the number of items affects the overall price significantly. The expert may also charge you for each piece to make more profit.
Specialist's Experience
The specialist's experience always plays a part in determining the price. More experienced people charge more because of their work quality. You will also require specific skills when getting antique jewelry inspected.
Experienced appraisers have the top skills to value the item using special inspection techniques. The expert may also warn you if they see any damage to the piece.
Some appraisers also research the item before determining the correct value.
Research
Quality of research affects an item's price because sometimes the expert may have to determine the price after seeing the market value. Understanding the composition of a piece also helps with an appraisal.
The expert will charge more if they have to do extensive research to determine the worth. This is especially true if you're getting a complex or old jewelry piece appraised.
Size Of Jewelry Piece
Finally, the size of your jewelry piece may also affect the hourly or flat rate. Large gems take more time for inspection and require the expert to conduct extensive research.
All these time-consuming things enable the appraiser to charge you more. The risk of liability also increases when evaluating large pieces. So you must find a reliable appraiser.
How To Find A Jewelry Appraiser
Typically, you can visit a professional jewelry store near your place for this service. Many companies publish information about their appraisal service on their website.
You can check the platform to understand whether an appraiser is present at your favorite jewelry store. It is also best to look for online appraisal companies.
An appraiser does not need to have a jewelry store to evaluate items. You can find the expert easily by researching online.
There are also a few factors you should consider when hiring an appraiser. This will allow you to choose the best expert.
How To Choose An Appraiser
You must ensure your appraiser has reliable credentials, such as the National Association of Jewelry Appraisers (NAJA) certification. An AGA qualification can also help you choose an experienced specialist.
Checking the websites of the earlier organizations will help you find a reliable specialist.
Your appraiser must also be a graduate gemologist. This degree allows the person to identify and grade different gem materials.
You may also ask your loved ones or lawyer about reliable appraisers. Getting a referral is preferable because you can rely on the service quality more.
It is also best to consider whether you will search for the appraiser online, in-store, or in museums. Many museums offer appraisal services for valuable and antique items.
Considering a pawn shop is also a good idea when selling and understanding your jewelry piece.
Do Pawn Shops Have Appraisal Services?
Many pawn shops have appraisal services for jewelry and other antiques. The person can easily determine your item's worth due to high understanding.
However, most pawnbrokers don't have a certification from a reliable organization. The individual may also not offer you the correct value to make a profit.
Most pawn shops will also not offer you a comprehensive signed evaluation report. So you will have to rely mainly on their word instead of solid proof.
This is why the best option is to choose a certified appraiser. NAJA can help you find one easily. You may also perform an extensive online research to find an expert.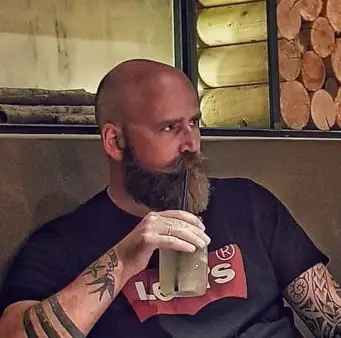 Thomas Boseman is the author of Pawnbroking.com. A pawn shop owner by day, blog writer by night. When not writing, he enjoys exploring the outdoors with his dog, Roman. Thomas received his bachelor of arts in film from the University of Arizona. A Brooklyn native, Thomas is a lover of filmmaking, motorcycle, and coffee.