If you have collected old dishware that you no longer need, these are the optimum locations to offer a good price for your used china dishes and plates. Meals and parties at home have been more casual in recent years. Fine silver and china dishes were once common in the home, but these costly goods are no longer seen. If you are stocked with exquisite china and are not in use, the good news is that it may be worth money!
In this post, we'll discuss three methods for selling your exquisite china for the greatest price. It appears that your fine china isn't only good for displaying in a cupboard; you can sell them! Whether you're purchasing and reselling or just cleaning the house, selling china might be a wonderful way to make money.
Is It A Smart Idea To Sell Your China?
It is possible to earn money by selling vintage china. However, there are a few things to consider before diving in. Here are some compelling reasons for you to get started selling your china:
It's something you don't use, so why not sell it rather than become the old person who tells youngsters to stay away from their china cabinet?
It is possible to make a profit from it. If you have beautiful china — especially if it's antique — you may make a considerable sum of money just by putting it on the market. Certain companies command incredible prices, so cross your fingers and hope you've got some of the best stuff.
It's a relatively quick and simple process. Selling china is not the same as selling a vehicle. You may essentially put it up for sale and wait. Sure, there are methods to increase your earnings, but it isn't rocket science.
How To Sell China Dishes?
Head to the Auction to Sell China: Online auctions are an excellent location to sell your china. They can be a little stressful, to be honest. It often appears that no one is interested or that you aren't receiving as much traffic as you anticipated. Many times, just before the auction closes, you'll notice a substantial increase in bidders. So be patient while going through the auction process. It may pay off handsomely.
Consider Replacement China Companies: Next, consider selling your current china through a replacement china business. If you have a complete china set that you'd want to sell, this is an excellent approach to get a high return on your investment. That's because replacement china companies buy and sell china that isn't available anymore. That way, customers may purchase that specific piece when they are looking to replace a broken or lost element of their collection. Another advantage of doing so is that you won't have to worry about the auction process. Simply do a Google search for replacement china companies to discover several alternatives.
Join an Online Selling Site: We've all heard of Craigslist, as well as Facebook Marketplace. These are yet another wonderful alternative for selling your china! These are fantastic locations to sell your goods. Make an account and start capturing high-resolution photos of your pieces. Make sure the pictures are clear and not muddled up. At some point, you'll decide on a price for which you'd want to sell them and start the procedure. Consider posting information about your business on social media sites as well. Anything you can do to let people know about it is a wonderful idea!
Sell Via a Pawn Shop: We've all heard of pawnshops. But have you ever heard of online pawnshops in today's world? The procedure is frequently quite uncomplicated. You just need to provide some basic information about your things and you'll be on your way. This is also an excellent choice if you want to go with the traditional pawn shop approach. Check with your local yellow pages for businesses near you that offer this service.
Selling Used China Dishes
If you don't use your china dishes any longer, the good news is that they may be valuable. Fine china plates are prized by certain people and there are several places where used china dinnerware can be sold.
If you're selling your china in a particular location, you'll have to adjust the pricing of your dinnerware accordingly. Keep in mind any percentage of the purchase that the digital sale platforms may take, as well as packaging and delivery costs.
To receive the greatest value for your dishware, you should be aware of as much about it as possible. Your purchasers might also want to know how old they are, what their designs are, and other data. You'll also need to take some high-resolution photos of your china dishes, as well as some closeups to highlight the designs and any flaws.
Should you sell your lovely china in a set or separately? In reality, this all depends on what you have collected, the quality and condition of it. It also depends on what you're willing to wrap and send. 
Where To Sell Your Fine China Dishes
 OfferUp
A popular option for getting the best deals on your used china dinnerware is OfferUp. You may discover a lot of local buyers at this site, and it's one of the simplest platforms to locate purchasers for your used china dinnerware. The site offers a wide range of everyday products as well as more unusual and collector's items. 
Facebook Marketplace
Do you want to sell your china dinnerware in-person to avoid having to box and ship the items? Connecting with a customer locally on Facebook Marketplace could be a smart option.
When advertising items for sale on the internet, be sure to include high-resolution photos and as much information as possible. You should also be willing to negotiate on price since many purchasers may request that you work with them on pricing.
 Etsy
ETSY may be a wonderful online marketplace for selling collectibles, even if they're not well-known for their handcrafted goods. They also have a big area dedicated to individuals wanting to buy and sell worn china dishes. With hundreds of china dishware products on the site, image quality will be important when selling here, and you'll want to maintain your pricing competitiveness.
To know if pawn shops buy china dishes click here.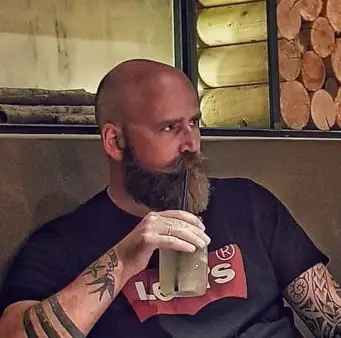 Thomas Boseman is the author of Pawnbroking.com. A pawn shop owner by day, blog writer by night. When not writing, he enjoys exploring the outdoors with his dog, Roman. Thomas received his bachelor of arts in film from the University of Arizona. A Brooklyn native, Thomas is a lover of filmmaking, motorcycle, and coffee.