Jewelry pawning to get cash is rarely a good idea because pawn shops have a high rate of interest and charge a part of the item's genuine worth. However, if you need a short-term loan, pawning jewelry may be your only option. If you take the time to have your jewelry valued, compare loan rates, and repay your loan on time, you may get the money you need without having to give up your jewelry.
Determining Which Jewellery To Pawn
Determine How Much Money You'll Need To Borrow. 
Pawnshops make money by offering you only 60% to 70% of the real value of your jewelry. As a result, you should not pawn any more items than necessary, especially if you are unable to pay back the loan. Knowing how much money you'll require on loan can help you choose from your jewelry collection for pawning.
Bring as many parts as you can – if your silver item has certificates of purity, original packaging, or any other associated materials, bring them with you. This will assist your pawnbroker in making the greatest offer feasible. When it comes to selling jewelry, choose pieces you know you can live without. Pawning heirloom jewelry may turn out to be a bad idea in the long run, but an engagement ring from an old relationship may be easier to part with.
Jewelry Value
Silver and gold, diamonds, and other precious metals are the only things pawnshops tend to want. They frequently refuse gold-plated items and customized jewelry. To discover out what your jewelry is composed of and what it's worth, take it to a jeweler for a no-obligation appraisal. You may discover appraisers and jewelers in your area by performing an internet search. Remember that a pawn shop won't usually provide the real value of your jewelry, but it's useful to have a sense of what it's worth so you know what to expect at a pawn shop (about 60% to 70 percent of its actual value).
Keep Some Jewelry On Hand.
It's usually a good idea not to pawn all of your valuables at once. Keep at least one or two valuable things with you in case you aren't able to pay back the loan on time. You may then pawn again if necessary to buy additional time so that you don't lose possession of your jewelry.
How To Choose The Right Pawn Shop
Decide How Long It Will Take You To Repay The Loan.
Pawnshops will set a time limit for you to repay your loan. If you do not pay back your loan on time, the pawnshop is permitted to keep your goods. Make an accurate assessment of how long it will take you to pay off the debt so that you can have the greatest chances of getting your items back. Make sure there's some "give" in your deadline. Perhaps add a few weeks to your projected timetable in case something unexpected comes up and you are unable to generate the money as soon as anticipated.
Examine Local And Internet Pawn Shops.
Not all pawn shops are created equal. Some will pay more for fewer valuables, while others will offer better interest rates or longer payment terms. Do an internet search ahead of time to determine which pawn businesses have the greatest terms based on your requirements. Pawnshops can offer you a better loan and a longer time to pay it off than credit unions, but they will be more difficult to negotiate with, especially if you are attempting to pawn rare jewelry.
Visit More Than One Local Pawn Shops With Your Jewelry.
Pawnshops compete with one another, so if you want to pawn your jewelry locally, go to a few different shops to ensure that you are receiving the most bang for your buck.
Pawnshops can sell your jewelry for a lower price when you aren't looking, so keep an eye on it. Bring your scale to display the weight of your gems if you didn't get an appraisal done. Please don't trust a pawn shop scale. Don't let a pawn shop talk your jewelry down or have it appraised for you.
Pawning Your Jewelry
Negotiate At The Pawn Shop. 
When you've found a pawn shop with the appropriate terms for your needs, don't be afraid to haggle for the best price. The personnel at the pawnshop may always reject your offer or counter it, so there's nothing to lose by attempting. Allow the pawnshop to make the first offer when you negotiate. You may change the value of your jewelry, the interest rate of your loan, and how long it will take you to pay it back if necessary. If the shop's personnel are unwilling to provide you with the conditions that you want, be ready to walk away. Your pawnbroker will be more open to sensible discussions. The greater research you do, the better informed you'll become. If the proposal isn't close to your requirements, don't be afraid to walk away. Unlike many other things that go into the pawnshop, your jewelry will retain its value and you will be able to return later or visit another location.
Never trust a pawnshop that doesn't have a contract or agreement that specifies the loan. Make sure you understand exactly what you're getting into before signing anything. Make sure the contract includes a description of the jewelry. If there are any future disputes about the terms or the jewelry pawned, snap photographs of your pieces next to the contract at the pawnshop in case you want to use it as proof.
It's critical to pay back your loan on time so you can retrieve your jewelry safely. Pawnshops are unable to resell everything that is pawned since they melt down jewelry into its purest form and sell it at market rates. When you're ready to sell, these individuals can come and take your jewelry away as soon as the transaction is completed. As a result, repaying the debt on time and the date specified in the contract is your best chance of obtaining your possessions back.
To know more about how much do pawn shops pay for silver jewelry click here.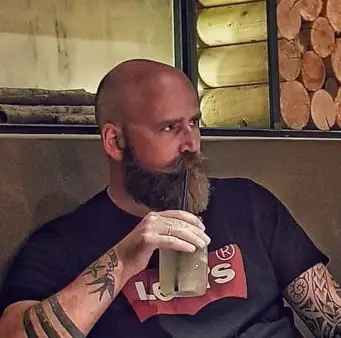 Thomas Boseman is the author of Pawnbroking.com. A pawn shop owner by day, blog writer by night. When not writing, he enjoys exploring the outdoors with his dog, Roman. Thomas received his bachelor of arts in film from the University of Arizona. A Brooklyn native, Thomas is a lover of filmmaking, motorcycle, and coffee.