Even if it's not a Grandma's heirloom, you can't afford to give up your favorite earrings due to a bent or curved ear wire. Have you broken your clasp, bent your ring in an improper shape, or tangled your chain? If one of these has ever occurred to you, you can find here a list of techniques to repair your jewelry yourself.
Although you should not attempt to repair valuable jewelry on your own, these fixes will get you back into your favorite outfit.
Ring Resizing
Unshape rings and ring bands that have grown too small are two of the most prevalent issues with rings. Both may be readily fixed using a leather mallet and a metal ring mandrel.
Using the mallet, tap on the side of the ring until it is as far away from the ring mandrel as possible. Gently push the ring downward with a soft tap on the other side. Repeat on the opposite side by replacing and removing the ring.
To reshape a ring, the only requirement is to apply the required force so that the ring returns to its proper form. You may continue tapping and rotating the band around until the ring moves onto the correct size on the mandrel, making it larger.
Use extreme care when re-shaping or re-sizing fine rings or jewelry with stones since doing so may loosen the stone settings or induce a tension splinter in the metal. Some metals cannot be extended/stretched in this manner. If the size does not appear to change, it's possible that you're stretching them incorrectly or using the wrong equipment.
Knots And Tangles In Chain
This really needs a lot of patience, but once you've mastered the technique, you'll be an expert in no time. Place your jewelry onto a flat surface with sufficient light. Gently use oil (baby, olive oil, or vegetable oil—whatever is present in the house) on the knots. Using two straight pins, start at the loosest points. As needed, add more oil. It will make tangles and knots glide by allowing for easy movement. Take your time; it'll work!
Prong Repair
Prongs can wear down and the risk of losing a valuable gemstone rises if they are worn on a constant basis. Prong strength is susceptible to factors such as bedding, gardening, or even simply being out in the sun. Depending on the degree of prong wear, they will be replaced, re-tipped with metal to the top of the prong or the entire prong head will be replaced. The prongs should be adjusted once they're fixed to ensure that they are the same size, shape, and dimension. They should totally cover the crown of the stone and avoid snagging clothing.
A Stretchy Bracelet Repairing
These bracelets, regardless of how well they are constructed, will wear down. It is impossible to restore the worn-out elastic. The bracelet must be re-strung with a new and fresh elastic. The primary step is to choose the correct bracelet's elastic cord. The use of a surgeon's knot for tying the elastic is one of the prime factors to good results.
Chain Repair
A broken chain is never as strong as it was before it broke. While most flat chain repairs are nearly unnoticeable, if the chain is tiny, lightweight, or badly damaged, there may be some stiffness in adjacent links after the repair has been done. Link chains, such as rope and cable chains, and herringbone chains, are examples of chains that are more difficult to repair. Some jewelers may charge a significant fee for these jewelry repairs.
Tarnished Jewelry
Perfume, water, lotions, and even your own body chemistry might cause jewelry to 'change' color. With a polishing cloth, you may restore the luster to your jewelry. It takes very little time and makes a significant impact. A good jeweler's cloth has two sides: one to remove scratches and the other to restore a high sheen.
Replace Or Fix Ear Wires
Revamping the ear chord on earrings is the most common jewelry repair or modification. For people without pierced ears or who are sensitive to particular metals, or don't like dangling designs, it may be a need. Fortunately, this is a simple procedure that should be able to help you with most situations. Please keep in mind that changing the ear cord will enable you to pick and choose different styles more freely, in addition, allowing you to fix an ear earring or wire after that has become damaged or bent. 
Your earring parts must be connected with the ear chord through a jump or loop ring in order to alter the earring finding. To add a clasp, use the same method you used to unlock the ring to connect an ear wire. Detach the ear chord/wire of the old one and replace it with the one that is new by closing and opening the ring in the same manner.
Restringing A Broken Necklace
Beading wire can come out of the crimp beads that hold it to the clasp or break from abrasion and wear. When this happens, you'll need to restring the necklace and attach the clasp with new crimp beads.
This is a difficult basic repair since new jewelry makers may have difficulties working with crimp beads. To keep a crimp bead in place, you must use the correct size crimp for the beading wire you're using. Flat-nosed pliers can be used to flatten crimps, but specialized crimping pliers will make the procedure simple and provide longer-lasting, more beautiful results.
Re-Attach a Lost Stone
The first step towards repairing jewelry with missing stones is to understand the kind of materials you're dealing with and the proper jewelry glue. Don't use superglue, no matter what you do, because it's not necessarily the greatest option.
Replace a Damaged Clasp
The clasp is the most-used component of any necklace, and it sees the most use. A jump ring opens, part of the clasp gets lost, or the spring clasp breaks and no longer closes correctly.
The solution for both issues is the same. You'll need to get a new clasp for the broken clasp. The safest choice is to get a similar-sized and -shaped clasp replacement from the start. This will ensure that your jewelry fits securely and looks good.
To learn more about Refurbished Nintendo Switch click here.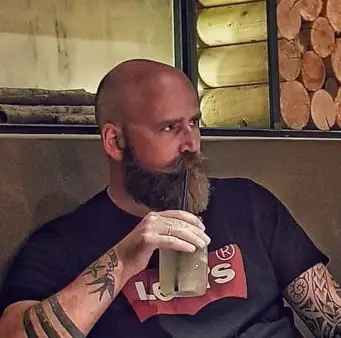 Thomas Boseman is the author of Pawnbroking.com. A pawn shop owner by day, blog writer by night. When not writing, he enjoys exploring the outdoors with his dog, Roman. Thomas received his bachelor of arts in film from the University of Arizona. A Brooklyn native, Thomas is a lover of filmmaking, motorcycle, and coffee.