It's simple to sell jewelry to a pawn shop. All you have to do is take the jewelry to a pawn shop, inform the pawnbroker that you'd want to sell it, and accept whatever money he offers you. It's also more difficult to obtain a good deal from the pawnbroker. It is possible to sell jewelry to a pawn shop and maximize your profit in the process if you prepare and think ahead.
Useful Tips For Selling Jewelry At A Pawn Shop
Find A Reputable Pawn Shop
Choose a reputable pawn merchant. You'll probably get a bad deal if you sell your jewelry at a suspicious pawn shop. Use online resources to find pawn shops in your region and read customer evaluations to learn more. Also, double-check that the pawnshop is in a safe location. If you're planning to sell your jewelry at a pawn shop in an unsafe neighborhood, it's worth considering another alternative.
Do Research
Make sure you have all of the information before pricing your jewelry. Take the jewelry to a jeweler and get an expert evaluation of its worth if you believe it is rather costly. If the item is inexpensive, it's usually better to search online for comparable goods for sale on auction sites and come up with a valuation.
Negotiate
The pawnshop salesperson will most likely give you an offer for your valuables and warn you that he'll go no higher. You frequently have the option of receiving more than what's on the table, which is where knowledge of price comes in handy. If you don't know what your jewelry's worth, you can't request more money. Expect to receive only half the value of your jewelry, but it is feasible to obtain more than what is offered in the beginning if you are persistent.
Attractive Presentation
Make your jewelry as appealing and presentable as possible. Bring the original packaging if applicable. Clean your items (if they are not already clean). Even costly jewelry will not be as valuable if it is in poor or dirty condition, despite what most pawnshop owners believe.
Avoid Desperation
Regardless of how desperate you may be, refrain from acting that way. Pawnbrokers recognize that they can offer less money to those who are desperate and that many customers who come into the pawnshop to sell jewelry are in financial distress. To avoid suspicion, appear uninterested and if you're questioned as to why you're selling the jewelry, claim that it no longer fits your style or that you haven't worn it in a while. Never let them know it's because you need money.
Gold Prices
Check current gold prices. If you have valuables made of gold, you may be able to make more money for them by selling them to a company that specializes in purchasing gold. Keep in mind, though, that this option is only for the jewelry you don't want to reclaim later. The facilities that buy gold and then process and resell it are known as refineries. This choice might not be the best if the jewelry contains diamonds or other precious stones because you'll only be compensated for the gold.
Warning
Jewelry pawn shops provide significantly less value for jewelry than other alternatives. Consider alternative options, such as jewelry stores and internet auction sites, before selling your jewelry to a pawn shop.
Alternatives To Pawnshops
It's a logical move to sell jewelry you don't need anymore. If you have an unworn engagement ring, a diamond bracelet that is no longer in vogue, or a necklace that doesn't suit your style, there are other options for pawning items.
However, consignment stores and jewelry shops are not always reliable alternatives since the sales process is lengthy, and the selling price is likely to be unanticipated due to their high overhead expenses.
Another alternative is to sell locally. Some people have had good results with Facebook Marketplace and Craigslist, but the majority discover that purchasers are searching for rock-bottom pricing. Some potential buyers are no-shows, some vendors try to drive down prices even more, and some customers want targets to rob. If you decide to sell jewelry in person, be cautious. When dealing with possible clients, adhere to the following guidelines:
Even if they seem trustworthy and polite in online discussions, do not meet strangers alone.
Your address should not be advertised.
Make careful to meet in an unlikely place like a police station's parking lot during the day.
Know how to spot a phony bill and accept cash only.
Consider how much time you'll need to devote to selling your old jewelry while deciding how to sell it. Will you have to take photos of your item and create a description in order to get people's attention? Will your jewelry need an appraisal? Will you need to spend time looking up pawnshops and other places or travel to and from jewelry stores and other merchants who may consign the item for you? Your time is extremely valuable. You improve your return by reducing the amount of time invested in the selling of your jewelry process.
At times, you may also choose to sell your jewelry online at an online auction site. This method is appealing because it exposes your belongings to a large market since internet sites tend to offer safe and secure transactions without the need for face-to-face encounters. Worthy is an online auction marketplace that enables customers to sell their valuables for more money in a secure and trustworthy manner. Clients of Worthy enjoy the following advantages:
We'll ship your order by FedEx and provide up to $100,000 in coverage.
The world's top gemological laboratories, GIA/GSI, provide thorough and expert diamond grading for each transaction.
Worthy provides the following services for its clients: cleaning, professional photography, and detailed descriptions intended to appeal to top-tier purchasers.
Your item is shown to a network of expert, certified jewelry buyers who compete for your goods, pushing prices up and guaranteeing you get the best price possible.
A dedicated account executive will follow you every step of the way and communicate with you at all times.
To know about how does pawning works click here.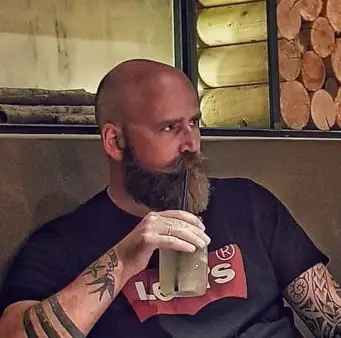 Thomas Boseman is the author of Pawnbroking.com. A pawn shop owner by day, blog writer by night. When not writing, he enjoys exploring the outdoors with his dog, Roman. Thomas received his bachelor of arts in film from the University of Arizona. A Brooklyn native, Thomas is a lover of filmmaking, motorcycle, and coffee.