Selling items such as rings, watches, and phones can be a hassle if you don't know the best ways. The two famous options you can consider are selling your item to a pawn shop or on eBay.
These two methods will allow you to earn significant money easily depending on the item you are selling. If you want to know more about pawn shops vs eBay, you're in the right place.
Here is a complete comparison guide to pawn shop vs eBay.
How Do Pawn Shops Work
A pawn shop is a store where you can pawn or sell your valuable items. Typically, these are physical shops located in different neighborhoods. You can also buy from pawn stores at a reasonable price.
If you pawn your item at the shop, it means you are taking a loan from the store. The pawnbroker will offer you a sum based on the value of the item you are keeping as collateral.
Most owners give 30 days to customers to pay back the loan.
Besides that, you can also sell to a pawn shop by giving the item permanently. This will allow you to get the best value for money because pawnbrokers offer a significantly higher sum when a person is selling instead of pawning.
The pawnbroker will return your item if you pay back the loan in the given time. If not, the owner gets the full right to sell the item you gave as collateral for compensating their loss.
Pros Of Selling To A Pawn Shop
Here are the pros of selling to a pawn shop:
1.   You Don't Have To Wait For A Customer
The best part about a pawn shop is that you don't have to wait for a customer to find it. Instead, the client will be waiting for you in every pawn shop.
Of course, the pawnbroker will be your customer because they will pay for selling the item. You can also negotiate with the pawnbroker to increase the price of the item.
The best thing is that you can enjoy a high sum if your skills are top-notch. So selling at a pawn shop is relatively easier than selling on online marketplaces.
2.   Fast Method
Selling to a pawn shop is a fast method because you don't have to set up an account for selling. You also don't have to worry about having a bank account to receive the payment.
The pawnbroker will offer you cash on the spot for your item. So you can enjoy fast service and get back to your daily tasks.
It is a reliable way to get money if you need a sum urgently. This is why many people choose pawn shops for selling valuable items.
3.   No Service Fees
Another benefit of a pawn shop is that there is no middleman involved in the transaction. So you don't have to worry about deduction of service charges or commission fees.
The total figure that the pawnbrokers offer will solely go into your pocket. So you will not lose any money when selling the item to a pawn shop.
Cons Of Selling To A Pawn Shop
Here are the cons of selling to a pawn shop:
1.   Percentage Price Difference Is High
A pawn shop does not offer you the exact resale value of the item. Typically, they offer you 20% to 60% of the original cost of your thing. So you may lose out on significant money when selling to a pawnbroker.
2.   Some Items Cannot Be Sold
Pawnbrokers also have restrictions on items that you can sell to the store. They will only buy things that are easy to sell for them. So you may not be able to sell specific items to the store.
How Do eBay Work
eBay is an online marketplace that also allows you to buy or sell items. The best part is that there are no restrictions on the things you can sell on this platform.
You can publish a listing of the specific item and mention its description to attract customers. The best part is that you can set the price of the thing yourself.
Pros Of eBay
Here are the pros of eBay:
1.   Allows You To Enjoy A Better Sum
The best part about eBay is that you have to post a listing of your product. This means you can set the price as high as you want, depending on the original market value. So you can easily enjoy a better sum by selling on eBay.
2.   Eliminates Negotiation
Another great thing about eBay is that the online marketplace removes the need for negotiation. Customers don't get this option, so you don't have to worry about your skills or decrease the price.
This platform also has an auction option to sell the item faster. So you can enjoy more flexibility when using eBay to sell a product.
3.   Allows You To Sell Globally
The sales on eBay are not restricted to your local area. Customers from all over the world can see your listing. So you have a higher chance of selling the item on eBay.
Cons Of eBay
Here are the cons of eBay:
1.   Selling Process Is Slow
The selling process is slow on eBay because you have to wait for a customer to place an order. Besides that, clients can also cancel the order or halt your payment by using different excuses.
If a customer complains about you, eBay will take the buyer's side. So sellers are at a disadvantage when facing scams.
2.   Time-Consuming
Setting up the account is also time-consuming because you have to fill in various details. Besides that, posting a listing also requires effort because you have to take product pictures.
eBay also deducts a percentage from the selling price as commission. So you will not get the entire amount.
Pawn Shop Vs eBay: Which Is Better?
Pawn shops are better for selling items because you can easily sell the product without much effort. They are also reliable as you will not face scams or complaints. The best part is you can also increase the value by negotiating with the pawnbroker.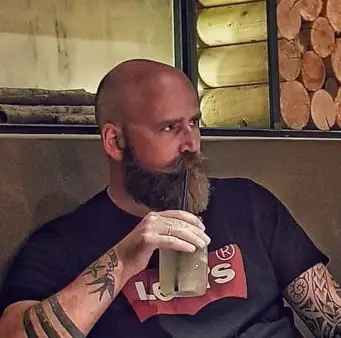 Thomas Boseman is the author of Pawnbroking.com. A pawn shop owner by day, blog writer by night. When not writing, he enjoys exploring the outdoors with his dog, Roman. Thomas received his bachelor of arts in film from the University of Arizona. A Brooklyn native, Thomas is a lover of filmmaking, motorcycle, and coffee.