Jewelry and guns are two of the most popular items for sale at pawn shops. There's no better place to begin your search for high-quality, high-value things than here. 
When buying jewelry for Valentine's Day or any other special occasion, the pawn-shop experience has several advantages. Keep these points in mind if you're planning to buy jewelry for an upcoming engagement, wedding, birthday, mother's day, or another special occasion. 
1. Freedom of purchase or sell.
Pawnshops aren't only locations where you can get the antique signed softball you've been eyeing since you were a child for an unbelievably low price; they're also places where you can get a whole lot more than that. You may also sell stuff you no longer need and get cash for them nearly instantly. 
Keep in mind that some stores restrict the amount of merchandise they may sell. It implies that they may not always seek the products you are trying to offer them all the time. You may always phone ahead to verify whether they accept certain products to save yourself some time.  
2. Wide range of options
The inventory at pawn shops is generally constantly changing, which makes it challenging to keep up with. As soon as one person sells them an item, it seems that another person will purchase it. 
However, because of the constantly changing inventory, you will always have access to a wide range of items, no matter what you are searching for. If it takes many visits, you'll almost certainly find what you're searching for at a price that cannot be matched anywhere else.  
3. Get the Best Deals Possible. 
Everybody despises the idea of having to pay extra for the same thing. It's good to know that pawnshops are a great place to find exceptional jewelry at a fraction of the amount you would pay if you bought it new. Used jewelry is an ideal market for purchasers since it generally depreciates fast after purchase. 
4. Shop for one-of-a-kind items 
A one-of-a-kind piece of jewelry might feel even more special in today's world of mass-produced goods. A pawn shop is a treasure trove of one-of-a-kind treasures from all over the world, whether you're shopping for a loved one or yourself. Pawnshops have a wide range of items that you can't buy at a department store, from modern handmade pieces to historical pieces. 
5. Spectacular Jewels 
Those who like a particular designer but can't afford their retail costs could also visit their local pawn store. Customers may discover like-new spectacular designer items from a wide range of brands. Regardless of one's budget, these outlets are great for collectors of a wide variety of designers.
6. Accurate reviews
If you decide to sell the item yourself, you will do the necessary research. To do this, you must do more than visit the local online auction site to check how other vendors are pricing comparable products. You must be aware of the level of demand for products similar to your own. When you pawn or sell something to a pawn shop, the staff will value it for you.
They'll thoroughly inspect the item, making sure all parts work correctly, and then use their market, demand, and purchasing history knowledge to determine a fair price for you. They'll tell you how much they're willing to pay afterward. You can accept the price or walk away. A pawn shop is the most convenient option for avoiding items taking up valuable garage storage space.
7. Creditworthiness: Unconcerned
Pawnshops do more than buy and sell. They also offer "pawning" loans. Bringing a valuable item to a pawn shop is all it takes to get a loan. If the item is functional, the pawnbroker will loan you money for it. The lender will then use the item as collateral. The pawnbroker will return your item when you pay back the loan and any interest.
If you fail to repay the loan, they will keep it and sell it to recoup their losses. Unlike banks and credit unions, pawnbrokers do not care about your credit score or previous debt. All they care about is recouping their investment by selling your collateral. They won't check your credit or ask why you need the money before approving your loan application.
8. Quick Cash 
Pawnshops are designed to get you money fast. It's the same whether you're selling something or getting a loan from a pawn shop. After determining the value of your items, the pawnbroker will inform you of their willingness to pay. If you agree, you will get the funds you need after completing some paperwork. You will not have to wait for the loan approval or the funds to be deposited into your bank account! You'll have the cash before you even leave the house.
9. Time Saver
Consider a pawn shop as a one-stop-shop for everything from antique timepieces to fine art for your home. Having everything in one place eliminates the need to shop around, peruse different collections, and wonder if you're getting the best deal.
It may save you hours of fruitless searching. But pawn shops do more than keep your time while shopping. They also save time when selling. Instead of studying property valuations and haggling with potential buyers, you could focus on other things. Instead, you'll get a fair price as soon as you walk in, usually within minutes.
 10. Lower Prices Than the Traditional Major Retailers 
New jewelry, fine art, and collectibles can be prohibitively expensive. However, traditional retail costs are almost always higher. They get their goods from a distributor, which means they pay more for them. They compensate for their losses by raising prices. You don't need to deal with a distributor because pawn shops buy directly from you. It allows them to sell items at much lower costs than traditional retail stores.
11. Obtaining immediate satisfaction 
Have you ever walked into a jewelry store and fallen head over heels in love with the most exquisite piece of jewelry you saw? The jeweler will be delighted to sell you the item. Afterward, they'll ask you to wait while they order it from their catalog so that they can keep their floor piece on hand at all times. In a pawn business, such an occurrence would be unthinkable. As depicted on the screen, you will receive and take it home with you after the purchase is made.
Final Thoughts
Next time you want to purchase an excellent gift for a loved one or want something new to add to your collection of vintage memorabilia, start by checking with your local pawn shops. You'll be able to choose from a variety of high-quality items that you may otherwise pass over.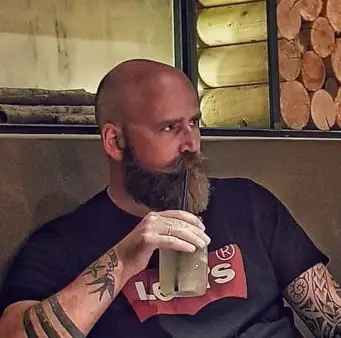 Thomas Boseman is the author of Pawnbroking.com. A pawn shop owner by day, blog writer by night. When not writing, he enjoys exploring the outdoors with his dog, Roman. Thomas received his bachelor of arts in film from the University of Arizona. A Brooklyn native, Thomas is a lover of filmmaking, motorcycle, and coffee.