If you're already hooked on antiquing, you know how satisfying and demanding the pastime can be. If you're considering getting into antiques for fun and excitement, but are concerned about the time involved, you've come to the right spot. Antique collecting, like any pastime, requires a thirst to learn, a passion for the things you're looking for, and sometimes a significant time to invest. What do pawnshops and antiquing have in common? That's a good question since we're about to tell you everything you need to know about antiquing at pawn shops.
What Is Antiquing
First and foremost, an antique is an old collectible item. Collectible items such as silverware, plates, and dishes, typewriters, clocks, sculptures, games, timepieces, paintings, and more are considered antiques. Collectible coins, for example, are valued as collectibles. As a result, antiquing is the never-ending quest for searching for, buying, researching about, identifying antiques, and bargaining for them.
However, it should be noted that not all old things are considered antiques. Furthermore, the idea that an object must be 100 years old to be termed an antique is untrue. After all, there are a lot of antique vehicles that aren't even a century old. Rather than something ancient, an antique is something from the past. In other words, antiques reflect a level of artisanship and are frequently handed down through families.
The most significant element to consider when determining what antiques to start collecting is your interest in that sort of thing. It makes little sense to collect antique coins if you're bored by them. On the other hand, if you enjoy vintage silverware or wish to serve meals in old flatware, then collecting antique flatware and serving dishes is strongly advised. In conclusion, when it comes to antiquing, following your passion is the golden rule.
How To Determine The Value Of Your Antique Clock
Not all old clocks are valuable, and not all antique timepieces are priceless. These suggestions can help you figure out how much your clock is worth.
1. Look For A Stamp Or A Signature
The manufacturer is one of the most important elements when determining the value of your clock. Look for a signature or a label, if any, on it. Don't get discouraged if you don't find one; that doesn't necessarily indicate your clock is low-value.
2. Look For Any Signs That The Clock Was Handcrafted
Craftsmanship is another reason why antiques are so valuable. There are a number of methods to determine if your clock is handmade.
The earliest indication to look for is a minor irregularity. Curves may not be sculpted as symmetrically shaped arcs as they might be in nature. An excellent location to search for variation if your clock has dovetail joints. In certain circumstances, the clock may employ diverse types of hardware rather than a single consistent form.
3. Find Out Which Category Your Clock Belongs
When you're seeking the worth of your clock, it's much simpler if you can identify it. There are several options, including grandfather clocks, longcase clocks, and skeleton clocks. It's worth your time to research your clock's design and learn how to describe it properly.
4. Look For Any Signs Of Age
While there isn't a precise formula, antique clocks from the previous century are often valued more than subsequent ones. Age indications on your clock may also assist you in determining whether it is a genuine antique.
Look for any moving components in your clock to see if they're worn. Another typical sign is a single slot screw. Look for that distinctive "old wood" aroma as well.
5. Use Pricing Guides Online
You can find out the value of your clock once you've figured out who made it and what type it is. An internet antique clock price guide offers hundreds of images and descriptions. You may view the value based on how others have sold after finding your clock on a pricing resource.
6. Obtain A Reasonable Appraisal
Even if you discover a price quotation online, an in-person appraisal is crucial. The appraiser can analyze the quality of your clock and offer a more accurate value.
In the pawn trade, we provide free evaluations. If you want to pay for an appraisal, be sure you do so carefully. Set a budget ahead of time and make sure it's a fixed price per item. Don't agree to pay a percentage because the appraiser might raise the value.
Finding A Good Price For Your Vintage Clock
If you have the appropriate clock, it might help you save for retirement, further your education, and more. However, to obtain a reasonable price, you must first discover the value of your antique clock.
Purchasing Antique Clocks And Pocket Watches At A Pawn Shop
If you've been into antique shopping for a while, you already know that pawnshops have genuine riches. Sellers who want money immediately frequently come to pawnshops for cash for goods they don't want anymore.
Because we try to provide something for everyone in our store, we're always on the lookout for that ideal antique clock or pocket watch that one of our regulars would love to have. This means that the inventory in pawn shops, such as Central Mega Pawn, is always shifting. As a result, you'll want to go there often.
Pawning Antique Clocks And Pocket Watches
You'll be relieved to hear that if you're in a cash crunch, you might be holding on to items that can bring in money fast. Even better, you don't have to sell it. At Central Mega Pawn, we welcome your antique items for a pawn loan. We may accept antiques as collateral, including clocks, pocket watches, jewelry, table settings, coins, and other collectibles. If you accept an extension on your watch or clock pawn loan, you may anticipate immediate cash and a simple-to-repay pawn loan.
To know more if you Can You Sell Them At A Pawn Shop or not click here.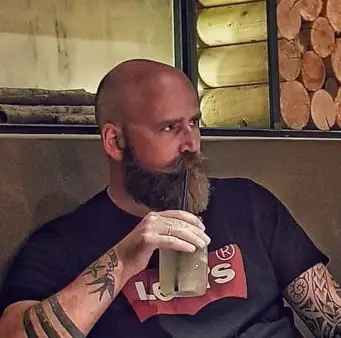 Thomas Boseman is the author of Pawnbroking.com. A pawn shop owner by day, blog writer by night. When not writing, he enjoys exploring the outdoors with his dog, Roman. Thomas received his bachelor of arts in film from the University of Arizona. A Brooklyn native, Thomas is a lover of filmmaking, motorcycle, and coffee.