If you're a novice to antique or second-hand jewelry, nothing beats buying a sound Gold second-hand or vintage chain. We provide an extensive selection of beautiful antique and vintage Gold chains on our website, ranging from bulky Gold chains to delicate pendant chains. The reason we believe they are so fantastic is that they are classic, wearable, and a must-have for every jewelry collection. Investing in the fundamentals is never a mistake, and having a capsule jewelry wardrobe you can count on time and time again is well worth the extra dollars. 
The fact that solid Gold chains are solid, durable, resistant to tarnish, and do not lose value is the most appealing aspect about them. You will be amazed at how comfortable they are to wear and how modern they appear. A Victorian Albert Chain or an antique paperclip chain might be worn with any modern attire.
Why Purchase Second-Hand Jewellery?
Although the price is often the primary reason for purchasing new or pre-owned jewelry, there are several additional reasons why individuals choose to invest in second-hand jewelry:
Excellent quality for the money – Don't forget that people frequently sell off pieces that are barely used for a variety of reasons, ranging from merely worn to practically brand new! As price depreciation occurs in brand-new jewelry, you may get the same like-new quality at a cheaper price.
Environmental conscience – Second-hand jewelry purchases play a minor role in helping to create a more sustainable future. Buying second-hand implies there is less demand for new jewelry generated from intensely mined regions.
Vintage style – Second-hand jewelry allows you to develop your own style and acquire unique vintage pieces from another era, allowing you to wear jewelry from your favorite period. 
Unique items – Second-hand items, especially unique antique pieces that aren't available to purchase new, give you the flexibility to be distinctive in style and taste.
Many people think of buying new items as an investment, frequently with the goal of passing them down from generation to generation or giving them as a memorable present to commemorate a special occasion. Custom jewelry might be a wonderful method to express your love for someone. Second-hand jewelry, on the other hand, should not be overlooked.
If you love the look of vintage and antique jewelry, pre-owned jewelry is a fantastic way to add something unique to your collection. If you want your jewelry to tell a narrative, choosing pre-owned pieces may pique people's interest and cause them to think about its past meanings and origins. This is a typical scenario for family heirlooms. An engagement ring that has been handed down through generations adds an especially emotional touch.
Avoiding The Many Types Of Jewelry Scams
Second-hand jewelry will generally be labeled as used, but there are jewelers who will try to sell you a used item as if it were brand new.
You don't have to pay full price for something that has been utilized, of course. That's why you must be extremely cautious while shopping.
What are some of the indicators that a piece of jewelry has been worn?
In general, any sign of wear indicates that you're dealing with a previously owned item. Any scratches in the metal or chips in the gemstones are telltale indicators.
Take a close look at the prongs. Is the item worn down? If you don't notice anything special about it on closer inspection, stay away — you should not be paying full price for it.
Pendants and Antique 
If you want to discover a piece that is one-of-a-kind, why don't you treat yourself to an antique, vintage, or secondhand pendant? These are a fantastic choice for secondhand September because they perfectly demonstrate how stunning used jewelry can be. There is always something special and entirely unique about ancient and vintage gems, from tiny 9ct Gold padlocks to bright moonstone charms.
Our antique pendants are all one-of-a-kind and have their own distinct personalities. We pick every single one of them ourselves, looking for cuteness, metal purity, and gemstones in particular.
We adore finding neglected brooches, stick pins, cufflinks, and rings while treasure-hunting. We enjoy making second-hand pendants and charms from these old gems and giving them new life. Upcycled jewelry is one of our favorite things to make!
The Genuineness Of Second-Hand Jewelry
When purchasing second-hand jewelry, it's important to have an open mind and a curious heart. If you want to get the most out of your purchase, be sure to verify the item's authenticity before the final transaction so that you don't suffer any more headaches or disappointment later on, or if you decide to resell it.
If you want to sell your second-hand jewelry privately, you'll have to verify its authenticity by yourself. We are pleased to have an in-house team of professional gemologists with the FGA and DGA credentials needed to assess and confirm the authenticity of our second-hand jewelry.
The best way to authenticate pre-owned jewelry and determine whether a product is genuine or not involves looking at many different criteria, including:
Stamp or hallmark – Check whether the jeweler inscribes any stamps on silver jewelry. On yellow gold and white gold, look for markings indicating the carat of metal (375), (585), (750), or (916). The normal 925 stamp is used in second-hand silver jewellery.
Brand marks – Look for a trademark when purchasing a second-hand branded item. This may be found on many brands (as an example, Tiffany & Co.).
Magnet test – To determine whether a piece of jewelry is composed of real metal, try the magnet test. A magnet won't stick to real gold. The use of more scientific techniques such as an acid test or an XRF gun, which creates an X-ray image of the jewellery, will be employed by jewelers.
Certificate of authenticity – A certificate of authenticity from the GIA, EGL, or IGI may come with pre-owned jewelry, although this is not always the case.
Documentation – A fake document or receipt, for example, might be included with your second-hand jewelry item. So keep an eye on it! Look for misspellings, dim text/printing, or incorrect grammar.
Purchase from a reputable jewelry store – When purchasing gold, you might want to leave authenticity checks to the professionals. Second-hand jewelry collections that can be verified as genuine are recommended.
To know more about How Much Does A Men's Gold Ring Cost At A Pawn Shop click here.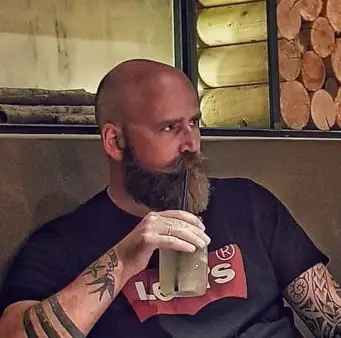 Thomas Boseman is the author of Pawnbroking.com. A pawn shop owner by day, blog writer by night. When not writing, he enjoys exploring the outdoors with his dog, Roman. Thomas received his bachelor of arts in film from the University of Arizona. A Brooklyn native, Thomas is a lover of filmmaking, motorcycle, and coffee.