Title lenders, payday lenders, and pawnshops all cater to those who need quick cash but have exhausted other options. Pawnshop loans are generally the least problematic of the three. The rates on pawnshop loans vary by state and are frequently referred to as fees. Yet it's more instructive to compare them using the annual percentage rate. While payday loans and automobile title loans have an APR of over 400%, pawnshop borrowing can be around 200%. Pawnshop loans are a costly way to borrow money. But if you have no other options and need cash right away, a pawnshop loan is superior to an auto title loan or payday loan. Now the question is should you take loans from a pawn shop?
What Is Pawnshop Loan?
A pawn shop loan is a secured loan that is backed by collateral. In this instance, the pawn is the item you bring in and leave with the pawnbroker. If you pay off your loan on time, the pawn will be returned to you. However, if you do not, the pawnbroker keeps the pawn and sells it in their store as compensation for the loan.
Pawnshops don't care about your credit score, employment status, or whatever else you have to offer as long as you have something of value. That's their selling point; unlike other loans that demand verification of income and credit, you may get a pawnshop loan even if you have no money or credit.
In reality, pawnshop loans are one of the most ancient types of lending for this reason. After all, our ancestors didn't have FICO scores or pay stubs to demonstrate their creditworthiness to lenders, and so they utilized a collateral-based system like this.
Benefits Of Pawnshop Loan
Pawnshop loans are an attractive alternative to traditional loans if your credit is bad and you aren't eligible for one.
Pawn loans can be a fast way to raise money for individuals who don't have a bank account or don't know anyone who could cosign for them. There is no credit check needed, so pawn loans can be quite beneficial.
Furthermore, if you don't pay back your loan, your credit scores will not be negatively impacted, and you won't receive calls from debt collectors. If you do not repay a pawnshop loan, the pawnshop keeps whatever you pawned.
Drawback Of Pawnshop Loan
The most significant disadvantage of a pawnshop loan is the cost. Pawnshop loans have high-interest rates and finance charges. Interest rates on pawnshop loans are frequently between 5% and 25% per month.
The disadvantage of pawning your goods is that if you don't repay your loan on schedule, the pawnshop may sell your valuables. If your items are sold for more than what you owe, you won't be reimbursed.
Pawnshops also charge additional payments for services like storage, insurance, or extending the loan for a new term.
Pawnshops, on the other hand, might be a bit shady. Pawnshops are not immune to legal action; the Consumer Financial Protection Bureau has filed lawsuits against several pawnbrokers, claiming they misled customers about loan costs.
Requirements For Pawnshop Loans
Another advantage of pawnshop loans is how simple they are to obtain. In many situations, all you need is something valuable and a government ID. Here are some of the most frequent requirements for pawnshop loans:
Valuable item: A valuable item is required for a pawn shop loan. Collateral might be anything from jewelry to electronics to firearms or automobiles. A pawn shop loan can be secured if you and the pawnshop agree on the value and amount of money lent.
Government ID: Lenders want to see a valid government identification so they can ensure that you are lawfully able to borrow money.
Keep in mind that a pawnshop loan does not need a credit score or a cosigner, unlike a standard installment loan. You may walk out with cash in the same visit as long as you can offer a valued item and a government ID.
When You Should Take Loan From Pawnshops?
If you need cash, applying for a loan from more conventional sources is almost always preferable to borrowing on your own. You'll save money, improve your credit score, and possibly receive a larger sum of money if you need it this way. However, there are a few circumstances when a pawnshop loan can actually assist you, such as when:
You require immediate cash: Some personal loan companies provide same-day funding. But if you need cash right away, a pawn shop may provide it to you in minutes.
You just need a little amount of money: Pawnshops only deal in small goods and offer loans for a fraction of the value. As a result, you'll be able to obtain perhaps a few hundred dollars at most.
You have a thing of worth that you're willing to risk losing: If you aren't able to pay off the debt by the due date, your item might be taken away permanently. That's how some families wind up losing treasured family heirlooms as a result of this.
Other Options Than Pawning
If you're thinking about going to a pawnshop, consider alternative options first. The majority of these choices can generally give money in a few days.
Bill forbearance: Contact your utility or another creditor to see if they'll extend a grace period if you're stretching until your next paycheque.
No-interest payroll advance: If you're paying on time, you may get an advance of up to two days' pay from apps like Earnin and Chime. Look for a program that doesn't cost anything or charge interest.
Community assistance: If you need money to pay your rent, utilities, or other essential expenditures, see if you can get a loan or assistance from a local agency. Charitable, religious, and other community-based organizations may have resources available to assist citizens in these situations.
Saving up an emergency fund: If you don't have what you need right now, this won't help you. However, now is a fantastic time to consider establishing an emergency fund if you have the capacity. You'll be prepared for the next time you find yourself in a tough situation by having such a fund in place.
Selling: If you're ready to sell the goods you're pawning, go through a pawnshop or private buyer. A private buyer is more likely to pay more than a pawnshop, although the transaction may take longer. In any case, an offer will most likely result in a greater profit than a pawn loan.
Take out a personal loan: Personal loans are less expensive than pawnshop loans. Personal loan funding times can range from the next business day to the following week, depending on the lender.
Small-dollar loans: Existing clients may get short-term, small-dollar loans from Mainstream banks like US Bank and Bank of America. These loans will almost certainly be less expensive than a pawn loan, but you'll need to pass a credit check. An online lender can also provide you with a small-dollar loan.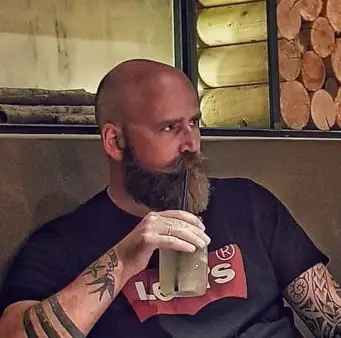 Thomas Boseman is the author of Pawnbroking.com. A pawn shop owner by day, blog writer by night. When not writing, he enjoys exploring the outdoors with his dog, Roman. Thomas received his bachelor of arts in film from the University of Arizona. A Brooklyn native, Thomas is a lover of filmmaking, motorcycle, and coffee.