Pawn Shops are an excellent place to get a firearm for hunting, self-defense, or to add to your collection. There are a few things you should know before buying from a pawnbroker. This page contains all the information you need to know before purchasing a pistol from a pawn shop.
Best Buying your first gun should be thrilling and joyful, not a stressful experience. It should also not be prohibitively expensive. The good news is that you don't have to buy your guns from the manufacturer. You can get them elsewhere. There are pawn shops in the Olathe, Kansas area where you may purchase firearms, including pistols, rifles, and shotguns, as long as they obey state and federal gun-sales restrictions. 
Before you buy your first gun, here are some things to bear in mind. 
1- The dealer must hold a valid federal license. 
First and foremost, every gun dealer, including pawnshops, must be licensed by the federal government. By the Federal Firearm Licensing Act, no business is permitted to sell weapons unless it first obtains a license from the Office of the Attorney General. The following elements are essential in the application: 
A picture of the individual is required. 
Biometric verification of the applicant. 
The licensing cost is a one-time payment. 
Once a dealer has obtained a federal license, they are authorized to transport, ship, and receive weapons and ammunition across states and from other nations for the license duration. It includes international travel. 
2- The Dealer Must Have a State-issued Dealer's License. 
 You should be familiar with the laws governing the purchase and sale of firearms and ammunition in your state. Additional state licensing requirements may apply. It is important to note that the dealer must possess the necessary permits to sell weapons and ammunition lawfully. 
3- Background Investigation of Every Customer
Passing a background check is a significant element of the process of lawfully acquiring a handgun. While your background check is completed, an issue may arise about whether or not you have been convicted of a felony. In many cases, those found guilty of felonies lose their ability to own a handgun after being convicted for the rest of their lives. The laws governing this differ from state to state. 
4- Aware of the Selling Rules
Before purchasing a gun from a pawn shop, you should know your state's firearms regulations. For starters, pawnshops must be licensed and knowledgeable about weapons to sell guns lawfully. A background check is not required when the seller is not a registered weapons dealer. However, most jurisdictions have waiting periods, thorough maintenance, and sales records for private gun transactions. 
5- check out the pricing. 
There's no need to be an expert in firearms to know what a reasonable price for an item should be. There will be a little profit margin for the pawn store, but not so much that no one can afford to purchase weapons from them. What you spend for a gun is a question of personal preference. 
6- Pay what you receive 
If a gun is inexpensive, there's typically a good reason for it. For example, it may not perform as well or be as reliable as a more expensive model. They know what they're dealing with regarding weapons, and they don't want to undercut their competitors by selling high-quality guns at a discount. 
7- Ask about returns and refunds before you buy.
 Buying a gun from a pawn shop carries a certain amount of danger, such as getting a bad one. Many pawnshops don't issue warranties on their old weapons to make things even more dangerous. Before purchasing a gun from a pawn shop, check it thoroughly and enquire about the store's return or refund policy. 
8- You must know how to inspect the firearms
 Ask inquiries, inspect all components, and inform the store's regulations while evaluating a weapon at a pawn shop. Begin by taking a gun safety course before you acquire your first handgun. Keep the muzzle pointing away from people, and don't put your finger on the trigger until necessary. Ask permission beforehand if you wish to test or disassemble it for examination.
9- Quality Check out 
 Guns from pawn shops are of high quality, and the only way to ensure that you are purchasing a weapon from a well-known brand when purchasing them is to look for firearms from that particular brand. When it comes to the firearms market, the prominent brand names are significant, and it will also put you in a position where you will have more accessories and ammunition to choose from.  
10- Inspection with care 
 When inspecting the firearm, handle it with care and according to safe firearm handling procedures. If you are unfamiliar with any handling procedures, you must master them first. There are introductory courses in gun handling available to provide you with a further understanding of firearms. It suggests that you take one of them before purchasing a firearm. To handle and inspect a firearm, ensure its load, that your finger is not on the trigger, and that you adhere to appropriate muzzle discipline. If you want to shoot it, always ask for permission first. 
11- Tolerance  
Tolerance is a virtue and exercising patience while purchasing firearms from pawn shops. Keep in mind that pawnshops have a limited selection of guns to pick from, which is why you should avoid buying the first firearm that you come across. You must shop around and take your time to ensure that you acquire the best gun for your needs. You may always request that a pawn shop owner tell you when new firearms are received. Eventually, you will come upon one that is suitable for your requirements.  
Final Words 
Consider the points mentioned above when considering whether or not to purchase a firearm from a pawn shop. It will also be beneficial to develop a working connection with your local pawnbroker. It will be simpler for you to remain in contact with them when new firearms are introduced, enabling you to receive first dibs on the finest of the best. You may even request that your pawnbroker keep an eye out for a specific model if one comes into the business.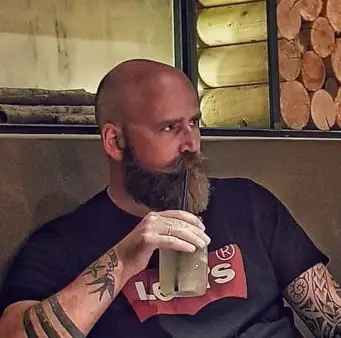 Thomas Boseman is the author of Pawnbroking.com. A pawn shop owner by day, blog writer by night. When not writing, he enjoys exploring the outdoors with his dog, Roman. Thomas received his bachelor of arts in film from the University of Arizona. A Brooklyn native, Thomas is a lover of filmmaking, motorcycle, and coffee.