What Is A Pawnshop?
According to the National Pawnbrokers Association, there are around 10,000 pawnshops in the United States, many of which are family-owned businesses. You bring an object into a pawnshop and the pawnbroker will give you a short-term loan based on its value. If you make your payment on time, you reclaim your goods. If you don't pay the loan back in time, the pawnshop is permitted to sell your belongings. You can also sell everything outright.
If you meet the qualifications, a personal loan from a bank is your best bet. Otherwise, pawning might be an option.
Advantages Of A Pawnshop
Pawnshops provide a variety of benefits. Pawnshops aren't concerned with your credit, so borrowing is accessible to people with bad credit. Additionally, if you don't pay back the money owed to your pawnshop, your credit score won't be affected — you'll simply give up the item you pawned. Another benefit of borrowing money is that you may receive the cash the same day, so if you need cash fast and have no other choices, a pawnshop may be perfect for you.
Drawbacks Of A Pawnshops
There are several disadvantages to pawning objects for cash. The most significant is the extremely high yearly percentage rate you'll pay on the loan. According to Nolo, states regulate businesses, so interest rates differ widely but can reach up to 240% APR. A 240% APR implies that you'll pay 20% interest monthly until the debt is repaid.
Pawnshops limit loans to about 25% to 60% of an item's resale value. If you pawn a $1,000 piece of jewelry, for example, you might receive a loan amount between $250 and $600, but you won't get the object's worth. You'll also risk losing a $1,000 item if you bet against your own hand.
According to the National Pawnbrokers Association, the typical pawnshop loan is $150 for 30 days. According to the NPA, about 85% of borrowers pay back their loans and reclaim their things.
Items That Pawnshops Are Interested To Buy
What, exactly, do pawn shops purchase? Pawnshops buy whatever they anticipate being able to sell. The jewelry section is typically big in pawnshops. Customers may pawn a valuable piece of jewelry for a lump sum of money or a brief loan, and the pieces can be quickly resold at a fair price. Gold jewelry is far more valuable than silver jewelry. Wristwatches are generally not purchased unless they are extremely pricey and have proof of authenticity. The most common brand names for watches are Rolex, Cartier, Chanel, Breitling, and Piaget. Most pawnshops will take collectible coins and currency such as silver dollars, half dollars, American eagles, unusual paper money, and other numismatic items.
Electronics
You can sell almost any sort of appliance or gadget. Check out the list of items below to see what you may offer for some quick cash right now. 
TV's
Mac
iPads
iPods
Laptops
Monitors
Tablets
Computers
Cameras
Kindles
Mobile Devices
Are you selling your phone to get money? Sell your old phone to a pawn shop for some much-needed cash. Pawnshops are an excellent option for selling your old phone and one of the quickest methods to earn money from it. 
LG
iPhones
Samsung
Blackberry
Androids
Jewelry
Every woman likes jewelry, and virtually all women have at least one thing worth money in their personal collection. For some cash, pawn shops are the ideal place to sell your jewelry. 
Earrings
Gems
Watches
Bracelets
Pins
Rubies
Emeralds
Necklaces
Any Silver Jewelry
Diamonds
Rings
Any Gold Jewelry
Sporting Goods
Some sports equipment, on the other hand, does go out of style. Take your old gear to our pawn shop and get some fast cash today. That's one simple way to earn money for new necessities. 
Volleyball Nets
Baseball Bats
Snowboards
Roller Blades
Softball Bats
Gloves
Skates
Golf Clubs
Tennis Rackets
Mountain bikes
Gaming Systems
Gaming systems are very popular these days, and they typically go for a premium price. Here are some gaming systems you can sell right away if you need money or just want it fast. 
PS4
SNES Classic
Playstation
Nintendo Switch
XBOX One
Board Games
Do you enjoy family evenings when you play unusual, creative board games that put your intellect to the test? If you're thinking of purchasing some new board games, you'll need a significant amount of additional money. Today is the day to come into our pawn shop and get some money for that party you've been working on. 
Cosmic Encounter
Photosynthesis
Pandemic Legacy Season 1
Splendor
Flying Sushi
Instruments
If you've recently sold an instrument and are considering getting rid of it, bring it to our pawn shop now to discover how much it's worth. You'd be silly if you just discarded it like that. 
Pianos
Drums
Tuba
Flutes
Clarinet
Viola
Harp
Trumpet
Guitars
Ukulele
Violin
Workout Equipment
Whether you sold your memberships or not used the equipment as much as you thought, selling them to a pawn shop is one method to feel like you accomplished something positive. And, in addition, it's just walking into our store to sell your stuff. 
Pullup Bar
Hammer Strength Machine
Treadmill 
Barbells
Preacher Bench
Bench Press
Dumbbells
Leg Extension Machine
HyperTension Bench
Cables and Pulleys
Pull Down Machine
Leg Curl Machine
Smith Machine
Abdominal Bench; etc
Household Appliances
Do you want to improve the appliances in your home? Before you trash them, consider pawning or selling them to our pawn shop and receiving quick and easy cash for your old equipment. Here's a rundown of some of the goods that may be pawned or sold to us. 
Paper Shredder
Blender
Toaster
Dryer
Water Filter
Flashlight
Vacuums
Fan Heater
Clothes Iron
Washer
Landscaping Equipment/ Power Tools
Take old landscaping equipment to our pawn shop and make some quick and easy money if you've recently completed a project in your yard and don't see the point of keeping old landscaping tools in the shed. Here are a handful of today's items available for sale or pawning. 
Garden Forks
Blowers
Rakes
Shovels
Push Broom
Pressure Washer
Chainsaw
Garden Hoes
Weeders
Logging Tools
Edgers
Hand Gloves
Trimmers
Lawn Mower
Handmade Items
We can assist you if you are an artist, painter, or craftsman. Here are some of the items you might pawn or sell to us for cash as a creative professional.
Woodworks
Paintings
Decor
Crafts
Furniture
Collectibles
There are a plethora of collectible objects available. Some of them may be purchased for a significant amount of money online. If you have any old treasures that you'd want to get rid of, we can assist. Here are some collectibles that you may pawn or sell for cash. 
Action Figures
Mugs
Coins
Cards
Paintings
Dolls
The Best Items to Pawn
If you're thinking of pawning anything, make a list of the top things to pawn and stick to it. Pawnshops always seek gold jewelry and contemporary electronics. Gold that has been broken isn't worthless. iPads, contemporary flat-screen TVs, and digital cameras from Nikon and Canon have also been sought after. Musical instruments such as electric or acoustic guitars, keyboards, amplifiers, and student instruments are all desirable goods to pawn.
To know more about Why is Cuban Chain So Expensive click here.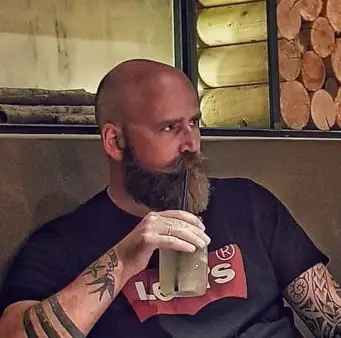 Thomas Boseman is the author of Pawnbroking.com. A pawn shop owner by day, blog writer by night. When not writing, he enjoys exploring the outdoors with his dog, Roman. Thomas received his bachelor of arts in film from the University of Arizona. A Brooklyn native, Thomas is a lover of filmmaking, motorcycle, and coffee.