Cuban link necklaces and bracelets are one of the most recognized gold jewelry designs. Cuban links have been in style for decades, establishing their own subculture of jewelry as a timeless wardrobe essential. Cuban links have become fashionable jewelry, with many different types becoming iconic accessories, connecting two culturally artistic eras; hip hop music and high fashion. We'll look at why Cuban links are so popular and the history of their design in this post. We'll also provide you with important information to assist you to make an informed decision when purchasing a new Cuban link.
What Are Cuban Link Chains?
If you've never heard of the Cuban link style, we'll bet you're unfamiliar with the realm of hip-hop jewelry since this is one of the most popular gold chain styles. For those who are unfamiliar with the term, "Cuban link chain," it's a type of chain with oval-shaped linked links. It may be one of the most prevalent gold necklace styles.
Although the origins of this chain are unknown, it was (and still is) a popular type of gold chain to wear in Miami, particularly in areas with a large number of Cubans.
Why Cuban Links Are So Popular?
Over the years, it's been tough to determine which style movement or specific individual(s) are to blame for the success of Cuban link jewelry. It's clear that Cuban link chains first became well-known during the 1970s hip-hop scene. The Jamaican-American DJ Kool Herc is credited with bringing hip hop music to the Bronx in New York City in the early 1970s. DJ Kool Herc hosted block parties and played hip-hop songs on his radio show. These parties were notorious for their musical performances, but they also attracted fashionable guests who liked Cuban link jewelry. Cuban link jewelry has been popular ever since the 1950s when it was first created. After the 1970s and 1980s, it became apparent why Cuban links are so popular. Cuban links have long been a sign of luxury, money, and success in hip-hop music. Cuban connections continue to be symbols of status today.
Where Did They Come From?
The short answer is 1970s hip hop. However, that is too simple an explanation of how the Cuban link style became fashionable. The genuine origin of the Cuban link style is difficult to pinpoint, but it began to spread among hip-hop fans in the early 1970s, at the start of the genre's existence. The art of rapping, also known as hip-hop, was first developed in the 1970s by an MC from DJ Kool Herc at a party.
During the 1970s, individuals from all walks of life flocked to DJ Kool Herc's events and began to explore their own sense of style. Many people began modelization of the Cuban link style around this era, making it difficult to pinpoint when the item was created, however, it was definitely introduced as a popular hip-hop fashion item around this time.
As time passed and hip-hop artists grew more popular, the Cuban connection chain became an essential component of a performer's swagger. Other designs emerged, such as the rope chain and Dookie chain, both popularized by Run DMC and Jesus piece exposed by Biggie Smalls. The Cuban connection, on the other hand, has been a mainstay in the culture for years. While artists have varied it with their own spin on the classic style, DJ Khaled claims to be the person who initially popularized wearing extra-long Cuban Miami chains.
What Makes Cuban Link Chain Unique?
Here are a few of the reasons why, in our view, the Cuban connection stands out among other gold chains on our list.
It is Rocked by Hip-Hop Legends – The gold Cuban link chain strung around the necks of celebrities new and old is all over the place. In the 1980s, Slick Rick, Big Daddy Kane, and Biz Markie wore their own Cuban links while performing. It's still popular among artists, including Jay-Z, Usher, DJ Khaled, and other celebrities who have visited in recent years. This is the chain for you if you enjoy some classic freshness.
It is Perfect for Showcasing Pendants – Cuban chains are available in a range of different weights, thicknesses, and lengths, so they're ideal for displaying your finest pendants. If you want to make a statement with your treasured Jesus painting or crucifix, the Cuban is the way to go. Just be sure the chain is thick enough for the pendant you plan on wearing.
It Can Be Blinged Out – Is it possible that you might be a carat or two short of your karats? If you prefer the glitzy look of a diamond-studded gold chain, the Cuban link is ideal since it has a relatively flat surface area that may be studded with diamonds. Our jewelers generally utilize the pave diamond effect, which gives the surface an appearance of naturally brilliant and diamond-encrusted. It's hard to beat it.
It is Extremely Versatile – The Cuban link is one of the most adaptable pieces of jewelry you can have, but it's also one of the most versatile. It may be worn as a necklace or a bracelet, with lengths ranging from 20 to 30 inches and widths ranging from 4 millimeters to 21 millimeters. With so many different designs and colors to choose from, you'll have no trouble finding the right one for your Cuban connection.
What Is The Material Used In Cuban Links?
The most frequent material to create Cuban link chains from is yellow gold, which has a long history on the island. The majority of Cuban link chains and bracelets are referred to as "gold," and the most popular metal used to make them is yellow gold with different karats. 10, 14, 18, and 22 karat gold are some of the most common precious metals found in Cuban chains. The more the karat, the more costly Cuban links will be. Different kinds of Cuban link chains are available in white gold and rose gold, despite the fact that yellow gold is the most popular material used in Cuban links. Jewelers and designers have begun to construct Cuban link chains with three colors, or various rainbow color variations, in recent fashion cycles. Cuban link jewelry is now worn by both men and women, according to gender. Cuban link jewelry has shown to be a must-have accessory, whether it's shorter choker-style lengths or larger and longer classic Cuban link necklaces.
To know more about if you Should Buy Gold Charms or not click here.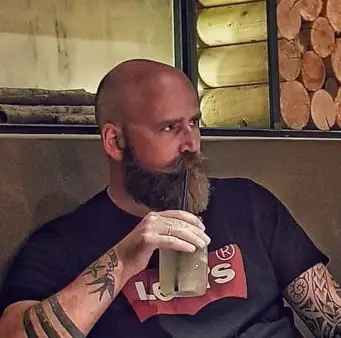 Thomas Boseman is the author of Pawnbroking.com. A pawn shop owner by day, blog writer by night. When not writing, he enjoys exploring the outdoors with his dog, Roman. Thomas received his bachelor of arts in film from the University of Arizona. A Brooklyn native, Thomas is a lover of filmmaking, motorcycle, and coffee.