iPhone 11 series is one of the special phones Apple launched. The three camera lens was introduced in this series, and everyone was fascinated after seeing how great it looked. Apple did a great job launching iPhone 11 series using such advanced technology.
The average resale price of the iPhone 11 series is around $500. However, the condition of your phone and other factors affect the price of your iPhone 11.
If you want to know how much pawn shops pay for iPhone 11, keep reading.
How Much Do Pawn Shops Pay for iPhone 11?
Pawn shops pay around $350 for iPhone 11, $450 for iPhone 11 Pro, and $600 for 11 Pro Max. However, the price is subject to the condition of your phone, as any dent or damage can affect the price drastically. If you pawn your iPhone instead of selling it, you will get less money.
The glass back of the iPhone 11 is one of the most sensitive parts. Any damage to the glass will leave cracks that are expensive to repair. So make sure to learn the model's market value before going to the pawn shop.
This will help you avoid any issues regarding the value the pawn shop offers.
| | |
| --- | --- |
| iPhone Model | Average Market Value |
| iPhone 13 Pro Max | $1,000 |
| iPhone 13 Pro | $800 |
| iPhone 13 | $650 |
| iPhone 13 Mini | $550 |
| iPhone 12 Pro Max | $700 |
| iPhone 12 Pro | $600 |
| iPhone 12 | $450 |
| iPhone 12 Mini | $325 |
| iPhone 11 Pro Max | $525 |
| iPhone 11 Pro | $450 |
| iPhone 11 | $350 |
| iPhone XS Max | $300 |
| iPhone XS | $240 |
| iPhone XR | $225 |
| iPhone 8 Plus | $230 |
| iPhone 8 | $170 |
| iPhone 7 Plus | $300 |
| iPhone 7 | $200 |
This table will help you a glance and make it easy for you to understand the pawn value you can get for your iPhone 11. However, many factors help determine the price of your iPhone 11.
How Do Pawn Shops Determine Prices Of iPhone 11?
Many factors help pawn shops determine the price of your used iPhone. All these factors explain the condition of your phone and help you get a better price. Many think the external condition will help them get a better value.
However, that is not the case when reselling smartphones. Instead, the representative at the pawn shop will check every element of your iPhone 11 before offering you a deal.
Some of the factors that they look at are:
Battery health
Screen test
Speaker test
Camera
Networks and connectivity
These are the top internal factors in an iPhone 11 that will help the pawn shop determine a better price. Make sure everything is perfect on your phone to get the highest offer.
Comparison of Selling Value of Used iPhone 11 At Online Places
There are many online places where you can sell your iPhone 11. Unfortunately, many people confuse pawn shops and online shops when selling iPhones. For many people, a pawn shop may be the best place to sell, but online places may help get a better price.
Therefore, keep reading if you want to know more about the selling value of the used iPhone 11 at online places. One of the top online places to sell used iPhones is eBay and Amazon.
On eBay, the average selling value is around $360 for iPhone 11. On the other hand, you can get around $370 on Amazon. However, selling online places can sometimes get hectic as it is lengthy. Also, placing ads and waiting for someone to reach out to you can take a long time.
Many people like to buy such devices from physical markets places as they can check the phone before buying. However, not many people use online places to deal with used phones as the risk of fraud is high.
Is It Worth Selling iPhone 11 At A Pawn Shop?
Pawnshop is one of the best places to sell used phones. Unfortunately, many pawn shops only use branded phones such as Apple and Samsung. Therefore, visit the closest, trusted pawn shop if you are looking to sell your iPhone 11.
When selling an iPhone at a pawn shop, it offers you many benefits. The first and the most important benefit you enjoy is instant cash after confirming the deal the pawn shop offers. Your personal information is kept private as the pawn shop doesn't ask you for a credit card or bank account details.
On the other hand, if you are not looking to sell your iPhone 11 but are in serious need of money, you can always opt to pawn your phone. Get a good value by pawning your iPhone 11 for a period that would suit you.
In addition, you can also trade your iPhone 11 with something that you are looking to get from a pawn shop. If the shop management offers a trade-in, you can always opt for it.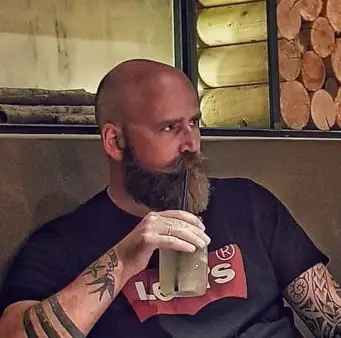 Thomas Boseman is the author of Pawnbroking.com. A pawn shop owner by day, blog writer by night. When not writing, he enjoys exploring the outdoors with his dog, Roman. Thomas received his bachelor of arts in film from the University of Arizona. A Brooklyn native, Thomas is a lover of filmmaking, motorcycle, and coffee.