Many people think that you can't pawn your designer shoes. However, that couldn't be further from the truth, as you can pawn almost anything.
You can go to a pawn shop to sell or pawn your Jordans. Of course, they will give you a price, depending on various factors such as condition and usage.
On average, you can get a third of the price of your Jordans at a pawnshop. So, if you want to pawn your Jordans, you are in the right place.
Here is your complete guide to making the right decision.
How Much Do Pawn Shops Pay for Jordans?
As a general rule of thumb, pawn shops will pay a third of the sale price of your Jordans. For example, the average price for a pair of Jordans is between $160 and $180.
Of course, if you buy a rare pair of Jordans, then the price will be even higher. If you keep this in mind, you can get between $40 and $60 for your Jordans at a pawn shop.
On the other hand, if you have a rare or popular edition of these sneakers, you might even end up getting over $100. So, if you have a rare Jordans pair, you will be in luck.
What Jordans Get The Most Money At Pawn Shops?
Not all pairs of Jordans will get the same money from a pawn shop. That is because the company also creates some limited edition shoes in collaboration with others.
Of course, certain editions in limited quantities will get you a higher price from pawn shops. Such pairs have a high demand and low supply, making them expensive.
Even Jordans that have been created in collaboration with high-profile figures will give you a high value. The Jordan Kobe PE Pack is one of the top high-profile Jordans that can give you the highest value.
Besides that, the Air Jordan 2 OG is also worth more than $31,000 in retail price. If you have such Jordan sneakers, the pawnshop will give you more money.
How Do Pawn Shops Determine Prices on Jordans?
Various factors help a pawn shop determine the price of your Jordans. These include the condition of your shoes and the edition.
For example, if you have brand new Jordans, you will get a higher value for them. On the other hand, if you have a limited edition Jordan, even that will offer you a higher sale value.
If your Jordans have gone through some visible wear and tear, you will not get more than a third of the value of your Jordans.
To sell your Jordans higher:
1. Taking Care Of Your Jordans
Of course, the first thing you must do is take care of your sneakers. The better they look, the more money you will get for them. If there are any visible wear and tear signs on it, be sure to clean them up before you visit the pawn shop.
2. Don't Be Afraid To Walk Away
You must always be willing to walk away because there are endless pawn shops that will buy your Jordans. That is why you can easily get a higher price somewhere else. When you are willing to walk away, the owner might be more determined to offer you a higher and fair price for your Jordans.
3. Know The Worth Of Your Jordans
We recommend that you do your research before entering the pawn shop. It will help you understand the value of your shoes, which is why you will not be willing to get less than what you deserve. Once you understand the value, you will end up negotiating a fair price for your Jordans.
Difference Between Pawning And Selling Jordans To A Pawn Shop
Pawning are selling are two different things. When you pawn an item, you leave it to the owner for same-day cash.
Once you repay the cash, you will get the item back. On the other hand, selling is when you completely sell off the shoes to a pawnshop for reselling.
Yes, there will be a difference in the amount you get depending on if you want to pawn or sell your Jordans. If you pawn the Jordans, you can get between $35 and $160.
On the other hand, if you plan on selling them, you might get a higher resale value. That is because the resale value will depend on the year, model, and condition of your Jordans.
In the end, the decision depends on the pawnshop owner to offer you a certain value. That is why you must not hesitate to go somewhere else for a better price.
Pawn Shop Vs. Facebook Marketplace For Jordans Sale
You can generally sell your Jordans higher on Facebook Marketplace instead of a pawn shop.
Facebook Marketplace has much more buyers who will pay anything for a great pair of Jordans. That is especially true if you have limited edition Jordans in mint condition.
If you have Jordan sneakers worth more than $10,000, then buyers will pay you close to market price. That is because people want to get their hands on such sneakers as soon as possible.
There is also no fee with Facebook Marketplace as you can list for free. All you have to do is list the item, and the buyers will start pouring in, as they see your listing on the marketplace.
In the end, you can select a buyer, depending on the value you want, and make the most out of your Jordans. So, don't forget to list there as you will get more than a pawnshop.
Of course, if you want fast cash, then pawnshops are the ideal option. You can also sell to a pawnshop online if you want a fast and efficient option.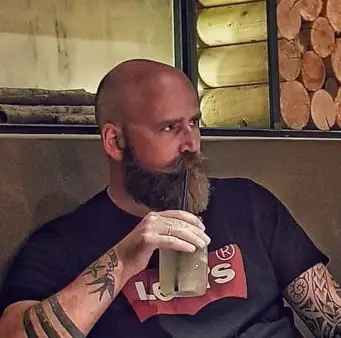 Thomas Boseman is the author of Pawnbroking.com. A pawn shop owner by day, blog writer by night. When not writing, he enjoys exploring the outdoors with his dog, Roman. Thomas received his bachelor of arts in film from the University of Arizona. A Brooklyn native, Thomas is a lover of filmmaking, motorcycle, and coffee.