Pawn shops are popular places for buying various things such as gold and designer handbags. They also allow you to pawn or sell your power tools for a reasonable sum.
The average price of a used tool depends on its condition. You will get 85% to 95% of the original price if the item is in an excellent state.
So you can expect to get $175 to $190 for a tool you purchased for $200. Here's a look into what pawn shops will pay you for the same item.
How Much Do Pawn Shops Pay For Tool?
Pawn shops pay about $30 to $200 for power tools such as drills, chainsaws, and drivers. You will get the most money for pawning a DeWalt or Bosch tool, while an item by Rigid or Dremel will get the lowest price. Shops also pay $35 to $550 for complete tool sets.
The average price for tools varies depending on the condition and brand. Here is a table for better understanding.
| | | |
| --- | --- | --- |
| Tool | Lowest Price | Highest Price |
| Power Drills and Small Tools | $37.50 | $150.00 |
| Saws | $60.00 | $212.50 |
| Tool Sets | $75.00 | $381.25 |
The earlier table indicates the average prices of various tools. Note brand and condition have not been taken into account.
You may get a greater highest or lowest price if you sell tools of a reputable brand. This is why you must know which items will get you the most money at pawn shops.
What Tools Get The Most At Pawn Shops?
Tool sets will get you the most money at pawn shops, and the highest price you will receive is $550. Meanwhile, saws and blades will get you the second-highest figure.
You will get the least money for small tools such as mini drills, drivers, and grinders. Here are the brands whose tools will get you the most money:
Bosch
DeWalt
Milwaukee
Makita
Meanwhile, the following brands will get you the least money:
Craftsman
Dremel
Rigid
Stanley
Price Of Small Power Tools
Here are the lowest and highest prices of different tools at pawn shops by brand:
| | | |
| --- | --- | --- |
| Brand | Lowest Price | Highest Price |
| DeWalt | $26 | $210 |
| Bosch | $26 | $230 |
| Milwaukee | $25 | $190 |
| Makita | $25 | $140 |
| Rigid | $20 | $100 |
| Craftsman | $15 | $75 |
Price Of Saws And Blades
| | | |
| --- | --- | --- |
| Brand | Lowest Price | Highest Price |
| DeWalt | $50 | $319 |
| Bosch | $25 | $130 |
| Milwaukee | $65 | $270 |
| Makita | $50 | $250 |
| Rigid | $40 | $125 |
| Craftsman | $25 | $100 |
Price Of Tool Sets
| | | |
| --- | --- | --- |
| Brand | Lowest Price | Highest Price |
| DeWalt | $90 | $550 |
| Bosch | $35 | $250 |
| Milwaukee | $70 | $180 |
| Makita | $35 | $200 |
| Rigid | $50 | $300 |
| Craftsman | $25 | $200 |
As you can see, the brand plays a significant role in the pricing of tools at pawn shops. The stores also use various other factors to determine prices.
How Do Pawn Shops Determine Prices On Tools?
Pawn shops mainly determine the price using the current market value of the item. They also consider the condition and ability to sell the tool before offering an exact figure.
Pawnbrokers use various research tools to understand a tool completely before pricing it. Size also matters when you want to pawn or sell the item.
Here are the primary factors that affect the pricing of tools at pawn shops:
1.  Current Appraised Value
The appraised or market value matters because you will not receive a greater figure than the original cost. This will help you determine whether you will get a good price for the tool.
A better-appraised figure will help you make more money by pawning. So always know the market value before visiting a pawnbroker to avoid a loss.
2.  Condition
Condition determines the percentage of the original price you will receive. Tools in an excellent state will pawn and sell at a higher figure than ones in poor condition.
Here is a table for better understanding:
| | |
| --- | --- |
| Condition | Price Percentage Of Original Cost |
| Excellent | 85% to 95% |
| Good | 75% to 85% |
| Average | 75% to 50% |
| Poor | 35% or below |
3.  Ease of Selling
The ease of selling also affects a pawnbroker's decision because they don't want items that customers don't buy.
Small tools are not bought much from pawn shops because they are relatively cheap at hardware stores.
However, large tools are easier to sell, so you will get more money.
4.  Age
Age is another integral factor because it aligns with the condition. The longer you have used the tool, the lower price you will get for it.
This is because the lifespan of an item decreases with age. It also depends on the condition.
You will get more money for pawning a 10-year-old unused tool than 10 years old used item.
5.  Pawning Vs. Selling
The pawnbroker will also consider whether you are selling or pawning the item. You will get less money for pawning the tool.
However, you can easily make a profit by selling the item. This is why you must know the difference between pawning and selling to a pawnbroker.
How To Sell Tools At A Higher Price To Pawn Shops?
You can get a higher figure from a pawn shop if you ensure your tools work perfectly. A clean item will also help you more than a rusty tool. So here are some tips to get the most money when selling tools to pawn shops:
Ensure The Tool Is Working
A tool must work properly when pawning or selling it. This is because it affects the price significantly.
If the tool is not working, it will come under the broken category with low resale value. You will hardly get about $10 or less for such an item.
Charge The Batteries
Many cordless tools come with rechargeable batteries for smooth functioning. This will help you show the tool is working perfectly.
Recharging will also enable the tool to work at its maximum efficiency. So the pawnbroker can check it more thoroughly and offer a greater price.
Clean The Tools
Dirty tools give an old appearance and will sell at a lower price. This is because the pawnbroker will have to clean it, which can be time-consuming.
So always take out a few minutes to clean and polish your tools before selling. You must also get rid of scratches and dents if you want the best value.
Include All Accessories
Some tools, especially cordless models, come with accessories such as a charging cable. You must offer these items to the pawnbroker to get a better average price.
The shopkeeper will offer you a few dollars for every accessory you give them. So you will earn a greater profit by giving things that you would otherwise throw out.
Find The Instructions Manual
Instructions manual is essential for handling power tools and guidance. If you kept it safe with your item, be sure to give it to the pawnshop.
The book will raise the tool's value by a few dollars. This tip will be mainly helpful when selling the item instead of pawning it. So you must understand the difference.
Related: How Much Do Pawn Shops Pay For 18K Gold?
Difference Between Pawning And Selling Tools To A Pawn Shop
Pawning refers to giving the item as collateral for taking a loan from the pawn shop. You will receive the money for a specific period, and the tool will remain with the broker.
If you pay the amount in the agreed time, the pawnbroker will return your tool in the same condition. However, the owner will have the right to sell the item if you fail to pay.
Selling refers to selling the tool permanently to the pawn shop. The broker will not keep the item safe for you or return it if you change your mind.
Pawning a tool will get you less money because the store owner cannot sell the item until you violate the terms.
This is a good way for the pawnbroker to earn high profits because they will not have to buy the item for full price if you fail to pay.
A great tip that will help you when selling your tools is to check the average pricing at online marketplaces. It is best to know whether selling to a pawn shop will help you earn more money than online platforms.
Selling Value Of Tools Between Pawn Shop Vs. Online Marketplaces
Typically, you can enjoy a higher selling value when selling tools at an online marketplace. Etsy, Amazon, and Facebook Marketplace will help you earn more.
You can determine the price when selling the item online, and the customer cannot negotiate. So you can easily set the value you prefer, provided that it is in a reasonable range.
Meanwhile, the pawnbroker will have control when selling the item to a shop. You will receive a different quote from each shop because price-determining factors vary.
However, selling the tools to a pawn shop is a faster way to earn money than listing them on an online marketplace. You will not have to wait for the customer to come to you.
Instead, you can contact the buyer (pawnbroker) directly by visiting their shop. You may also make a good profit if you're negotiation skills are sharp.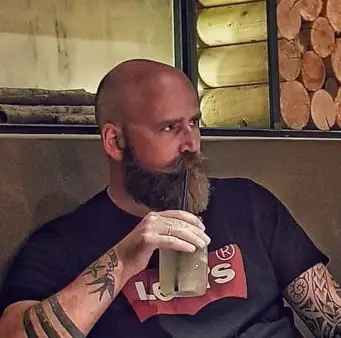 Thomas Boseman is the author of Pawnbroking.com. A pawn shop owner by day, blog writer by night. When not writing, he enjoys exploring the outdoors with his dog, Roman. Thomas received his bachelor of arts in film from the University of Arizona. A Brooklyn native, Thomas is a lover of filmmaking, motorcycle, and coffee.