The challenge with purchasing a diamond ring from a pawn shop is that it takes time, luck, and expertise. The good news is that pawnshops ring always have new diamond rings on hand, so you never know what you'll discover when you go. As a result, visiting a pawnshop in search of a ring is something of an adventure.
But there are a few things you should do ahead of time to get the most out of your transaction. These pointers will assist you in locating the ideal pawnshop for selling diamond rings.
Research
Check Google for pawn shops you're thinking about and read as many reviews as possible. Inquire of your friends and family. Pawnshops that specialize in jewelry get a lot of attention, so give them extra consideration. Do enough study so that you're certain you'll be able to walk into the store and not worry about them cheating you.
It's also critical to learn as much as possible about jewelry. Begin your shopping armed with the knowledge of the difference between fine and sterling silver, how gold is priced, and how heavy genuine 14K gold should feel in your hand.
Don't Hesitate to Negotiate
One advantage of purchasing jewelry from a pawn shop is that you have the chance to negotiate. You cannot do so when buying from a jeweler. It is critical that you make use of this chance. You might discover some incredible deals if you exercise your imagination.
Ask for Credentials
Accessories for real diamonds are generally provided with a gemologist's evaluation. These documents are used to verify that the items being offered are authentic and worth more than they appear to be. When you visit a pawn shop, look for such records.
Not every high-quality pawn shop diamond ring comes with these papers, as previous owners may have misplaced them. You might arrange to have a third party evaluate a piece for you if you truly adore it and wish to purchase it.
Choose a Reputable Pawnshop Ring
Only deal with a pawn shop you can trust to assure yourself of receiving a real diamond ring for an affordable price. Pawnshops that are trustworthy will never push you to make a purchase and will be delighted to work with you to authenticate or present paperwork. Before visiting a pawn shop, read online reviews to get a sense of the business's reputation.
Stick to Your Budget
At times, you'll want to keep your eyes open while looking for a beautiful item of jewelry at several pawn shops. Keep control of yourself so you don't go over your budget due to the thrill of discovering something new and unusual. Keep your shopping impulse in check. You can do this by creating a budget before you begin your search. A budget will assist you in staying on track throughout the process.
Don't Rush
Every pawn shop you visit will have a unique item that will pique your interest. Don't be in a rush to give them your money. There may be a thousand superior pieces out there. When looking for the ideal diamond ring, it is best to take your time and relax. Set aside enough time to go through various shops' inventories and try on different rings. Being in a hurry at times might result in frustration in the end.
Embrace "pre-owned": Pawn shops primarily sell used or refurbished jewelry. You should not be deterred from shopping there as a result. Because gold is a non-renewable resource, all jewelry is "recycled" to some extent at the end of the day.
Avoid jewelry scams: When it comes to buying real jewelry, you need to be very cautious. Avoid purchasing goods advertised on Craigslist or Offer Up; unless the seller can provide a GIA certificate or a verifiable appraisal document, you have no way of knowing if you're receiving high-quality replica jewelry.
Examine the piece: Thinning of a ring's wall or prongs (which hold diamonds, pearls, and gemstones) are common indications of wear in pre-owned jewelry. Not all pawnshops repair those problems, but some do: make certain to inquire. Every gem in the store is reconditioned, cleaned, and polished before being exhibited on the sales floor at CashCo Pawn Shops in San Diego. Defective clasps are replaced, scrapes are polished away to make the jewelry appear brand new.
Find out what the discount is offered: At CashCo Pawn Shop in San Diego, for example, jewelry is always half off the regular price. This means that the 50% off isn't a temporary price cut; it's the actual selling price. Extra 10% off sales are held throughout the year.
Make the most of layaway systems: Pawn shops are typically exactly the same as jewelry stores when it comes to perks, minus the significant retail markups. Layaway systems and loyalty programs are two of the advantages offered.
Don't be ruled by superstition: There is still no proof that engagement rings previously owned lead to happier or unhappy marriages. However, there is significant evidence that appropriate spending may improve a marriage's prospects.
If you've seen a fantastic ring at the pawnshop but aren't sure if it's worth your money, we recommend that you go for it. All you have to do is make sure that the ring's quality is high and that you're receiving your money's worth. Make sure you do enough research so that you feel comfortable going into the shop not wondering whether they're going to cheat you. You might discover that you are extremely concerned because someone may have warned you about purchasing rings from pawnshops bringing bad fortune, and now you can't seem to shake it off. That doesn't imply you shouldn't think about necklaces. You could find the perfect stone surrounded by an ancient pendant, take it to your jeweler, and have it re-set into your ideal ring. Some individuals don't mind wearing a pawnshop ring, while others find it offensive.
To know more about buying rings from a pawnshop click here.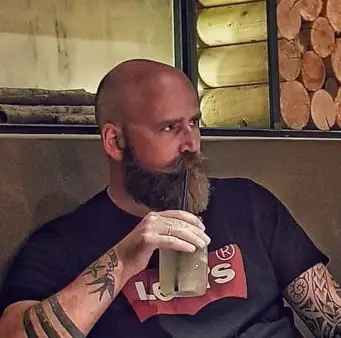 Thomas Boseman is the author of Pawnbroking.com. A pawn shop owner by day, blog writer by night. When not writing, he enjoys exploring the outdoors with his dog, Roman. Thomas received his bachelor of arts in film from the University of Arizona. A Brooklyn native, Thomas is a lover of filmmaking, motorcycle, and coffee.