Silver is a costly metal that has long captured the attention of humans. It appeals to a wide range of collectors, and it's especially popular among those who can afford to dress their tables with sparkling silver flatware. Dinnerware of sterling Silver has a long illustrious history, and sterling silver flatware is required to complete an antique sterling silver set. Apart from their primary use at the dinner table, flatware's of sterling silver form and beauty are collectors' items that may be quite pricey. Sterling silver flatware is typically inherited by successive generations in families, but it is also available from antique silverware dealers and purchasers.
Flatware is a term used to describe the utensils available in a dining set. Spoons, knives,  forks, and serving pieces are examples of flatware. Take a look at some of the most valuable wares after these patterns.
Grande Baroque Made By Wallace
Wallace Silversmiths produces the Silver sterling flatware Pattern – Grande Baroque, which was designed by William S. Warren in 1941. In total, it took Warren around four years to create and idolize this design, which was created to depict "the very authentic temperament of adventure and merriment, as well as artistic progress."
The Wallace Grande Baroque design is an excellent illustration of a group of silver that would be valuable. A typical set of four pieces (for example, fork, salad fork, teaspoon, and knife) might cost hundreds of dollars. Like most silver sets, this one has additional pieces available in the form of soup spoons, butter knives, and cocktail forks. There are numerous elements to consider when determining the market price for a set of this silver.
Thomas Wentworth's Great Silver Wine Cistern 
A wine cask was formerly used in Europe to set alcohol bottles cold. The ownership of most pricey English silver sold was held at an auction is held by the Thomas Wentworth Great Silver Wine Cistern. The wine cooler worth $3.8-million was created by skilled craftsman Philip Rollo during 1706  –  1711. Queen Anne of England personally gifted the magnificent silver cistern having 168 pounds of silver to bring it to life. The queen's coronet and the precious arms, as well as the Britannia symbol on both the handles and Queen Anne's cipher, are all beautifully represented.
Silver Playing Cards Deck
This is among five-card clusters known to exist, with only one complete set. In the background of the $3.9 million cards hides a fascinating tale about a Prince of Portugal who stole the deck of cards when she fled Napoleon's troops. Each of Mercury, a well-known poisonous metal, was used to gild the 52 playing cards with gold, making the process extremely hazardous and prompting its prohibition. The deck was designed in Germany in 1616.
Antique Punch Silver Bowl Of America 
Cornelius Kierstede, a silversmith in New York during the 1700s, created the Antique Punch Silver Bowl of America. It outsold all prior American silverware auctions by reaching initial estimates of $500,000 and $700,000 — for a total price of $5.9 million. This silver bowl was of Commodore Joshua Loring in his home in Loring-Greenough, Massachusetts, this is currently a historical site. This silver bowl is approximately 4.4 pounds in weight and is recognized as the first to surpass the 1 million dollar limit.
Eloquence Sterling By Lunt
Lunt Silversmiths' sterling silver is recognized for its distinctive pattern beauty, and it has been a part of the Lunt family's history since the early 1900s in Greenfield, Massachusetts. Lunt sterling silver has a long history, and over the years, it has evolved into an iconic brand. Lunt's Eloquence sterling silver pattern is one of their most famous designs, having been introduced in 1953. It is also referred to as a "flagship" pattern for Lunt. The handles on this basket are wonderfully elaborate, with four holes pierced through them, which makes the plain middle stand out in beauty.
How To Discover The Value Of Your Silver
The worth of silver is dependent on the item. Silver jewelry, for example, isn't very valuable. Antique and vintage silver items, on the other hand, may have a significant value. Any silver that you own will have a '925′ hallmark on it. You won't be able to establish a sterling grade for your silver without this mark.
Cleaning Your Silver
The first and most important step is to CLEAN it. We've created a cleaning guide for silverware if you need one. It's nearly difficult to assess the value of anything unless it's as clean as possible. Scratches, dents, or discoloration will become obvious, and depending on the item and its condition, you could also find some helpful hallmarks. Take clear photographs of any hallmarks on your object. Certain makers' marks have a significant impact on the value of your goods. The condition of your item has the biggest impact on the appraised value of your item. It won't cost much if your silver has dents, scratches, or severe tarnishing. So – if you've been given some silver – take good care of it so that it retains (and maybe even increases) value.
Auction Houses
The next stop should be an auction house. Many auction houses organize gatherings where collectors are encouraged to bring their goods for evaluation and identification. The item is examined for any hallmarks and distinctive stylistic characteristics. Email your item to your local auction house if they don't offer this service. Email a high-resolution picture of your treasure to any other auction house that doesn't provide it. Keep in mind, though, that these services come with a cost. If you don't want to pay the auction house fees and would rather sell your silver, try eBay or a comparable site.
Collectability And Maker
The collectability and maker's marks of a sterling silver item are the subject of the next stage of our value guide. The 'collectible' aspect is taken into account in addition to the item's condition and hallmarks. Vesta cases are highly sought-after collector's items. Small dents and scrapes are typical with collectibles. A lot of silver antiques are worth more if they bear prominent or well-known brands. This is where silver crosses over into memorabilia and other knickknacks, acquiring substantial value as a result.
To know more about how to identify valuable antique silverware click here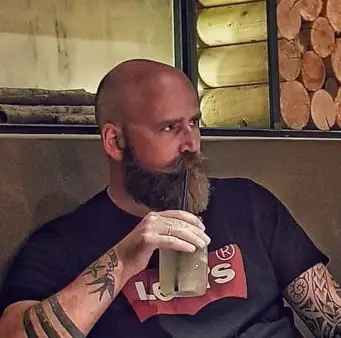 Thomas Boseman is the author of Pawnbroking.com. A pawn shop owner by day, blog writer by night. When not writing, he enjoys exploring the outdoors with his dog, Roman. Thomas received his bachelor of arts in film from the University of Arizona. A Brooklyn native, Thomas is a lover of filmmaking, motorcycle, and coffee.