You'll be wondering one thing if you have a beautiful ring that's too big or little. Is it possible to resize a ring? If your ring doesn't fit, there isn't much of a decision to make. Fortunately, I believe you'll be alright even though you must proceed with great care. Let's just first understand what exactly is meant by resizing ring.
What Is Ring Resizing?
It's the method of changing your ring size to a better fit. It is achieved in a number of ways, as follows:
Downsizing: If the ring is loose on your finger, the jeweler cuts it open, removes a portion of the metal, and rejoins it together.
Up-sizing: The jeweler uses a mandrel to expand the metal or add more metal, then solder the ring back to get the desired size.
Does Resizing A Ring Damage It?
You can alter the diameter of a ring without causing damage. You'll need to bring it to a professional jeweler to ensure it's done properly, but it's well worth the money. If you do adjust your ring, don't expect it to be flawless; some serious mishaps are still possible.
Common Problems Associated With Ring Resizing
The good news is that if your ring has been resized correctly, no one will be able to tell. However, your band will be cut and rejoined. Even though it won't endure as long as a brand new ring that hasn't been resized, it might last you the rest of your life.
Weak Spot Forms In Resized Ring
It's vital to note that the ring is literally cut and rejoined to alter its size. This generally results in a weaker than previously soldered location on the ring shank. Hence, excess pressure can cause breakage. Even a well-executed resizing may not eliminate the risk of breaking, but it will reduce it.
Alignment Issues
During the resizing procedure, it's possible for the band to have alignment difficulties, although the most likely scenario is that the settings will suffer from having alignment problems. When a ring is resized, its value plummets once the setting has been cracked. When the heat is applied to your ring outfit, it may compress or expand.
From the two either one may be the result of a ring resizing:
The stones will be out of alignment.
The gemstones will be lost.
Is it true that resizing a ring causes diamonds to fall out? Because they are not kept in firmly, the worst-case scenario is that all of your gemstones fall out. A jeweler typically can detect this before returning the ring to you, but it's better to check just in case.
In the worst-case scenario, when you look at the setting your ring won't seem as lovely. It's unlikely anyone will notice, but you'll still be aware it's been damaged.
Troubles Of Resizing
Use of Gemstones: The heat and pressure of the resizing operation can be handled by hard gems, such as diamond, ruby, and sapphire. However, delicate stones like the opal and pearl are at risk of permanent damage. They must be removed before the process and re-created later, which is not always feasible.
Sizing Limit: It is possible to increase or decrease the size of a ring by two only. Anything more would be unachievable. 
Ring Style: It's simpler to adjust a basic solitaire ring than it is to resize one with intricate designs, such as vintage, eternity, and others. Some features, such as the ring's intricate design and the number of gems utilized, will need more expertise and work. As a result, the overall cost may go up.
Metal Type: Gold, white-rose gold, and silver are more malleable than yellow-white-rose gold and silver. However, this does not apply to all metals. While platinum and titanium rings may be resized with enough effort, tungsten cannot be changed.
Other Factors: Engravings are frequently damaged during the procedure and must be redone later. Rings with thicker bands are more difficult to alter than those with thin shanks.
Cleaning And Polishing Ring
When a ring is resized, the jeweler will need to clean and polish it to make it appear as if it has never been handled before. Is it possible to resize a ring without leaving a mark? It all depends on how good the jewelry maker is at cleaning and polishing. Even if they look closely, no one will be able to tell if it's been done well. When it's done incorrectly, it might appear to be damaged.
Ruining Your Engravings
Because your ring has engravings on it, you may notice a variation in its appearance after resizing. On the inside of some people's rings, they receive unique messages. Rings, like other pieces of jewelry, can contain markings. These markings might provide you with specifics about the ring that may be useful in the future.
If your eternity band is too big or small, it's unlikely to be resized. To expand or reduce the width of an eternity band, a jeweler may try adding or taking away metal from the inside of the ring to increase or decrease its size. This implies that if your ring contains several gemstones or complicated ornamentation, you may have to pay somewhat more for resizing.
Engravings might be damaged during the cutting or soldering process. It all depends on where the jeweler cuts the band. A jeweler will do everything in their power to ensure that nothing appears altered when the ring is resized, but it isn't always feasible. If your hallmarks are damaged and you can't show a designer ring, jewelry is an exceptionally poor investment.
In the end, finding a trustworthy jeweler you can trust to work on your engagement ring is essential. Request to view some of their previous work and look up their ratings online if possible. If your ring has channel settings, for example, you may need to shift the stones while resizing it.
To know more about how to resize a ring click here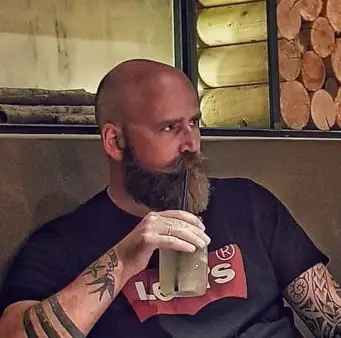 Thomas Boseman is the author of Pawnbroking.com. A pawn shop owner by day, blog writer by night. When not writing, he enjoys exploring the outdoors with his dog, Roman. Thomas received his bachelor of arts in film from the University of Arizona. A Brooklyn native, Thomas is a lover of filmmaking, motorcycle, and coffee.